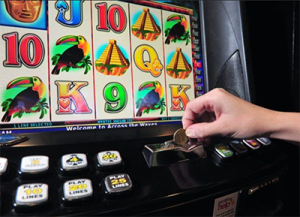 In Tasmania, the employment opportunities afforded by the gambling industry are often touted as one of the major reasons not to implement a pokies reform across the state, but an analyst is claiming the gambling employment figures have been inflated.
A pokies reform has been back on the national agenda since 2016, with organisations like the Alliance for Gambling Reform believing Tasmania can lead the nation in a bid to remove pokies from the states clubs and pubs.
A 2015 report conducted by ACIL Allen Consulting titled the Third Social and Economic Impact Study said the gambling industry was responsible for employing 4,061 Tasmanians, with 3,170 of those employees working within the pokies and keno sectors. The ACIL Allen Consulting report was commissioned by the Tasmanian government.
Those figures have been frequently used by pro-gambling industry figures claiming a cutback in pokies would lead to a significant increase in unemployment.
A report to be released this week by the Australia Institute Tasmania says recent statistics obtained by the Australian Bureau of Statistics (ABS) show the impact of phasing out the pokies is inconsistent with the figures in the 2015 ACIL report.
Australia Institute Tasmania director Leanne Minshull said the ABS data showed the number of Tasmanians employed by the gambling industry to be around the 1,500 mark.
Ms Minshull said, "There is a massive gulf in the job numbers between the ABS and the number in the report that the Tasmanian Government commissioned. Figures relied upon to estimate impact to the state's GDP may also be over-estimated as scenarios were limited to considering the end of the Tasmanian gambling industry as a whole rather than just the phase out of poker machines."
She added that applying ABS data to Tasmania suggests "gambling employment is responsible for employing less than one per cent of the workforce" and that poker machines only counted for a portion of those employment figures.
But not everyone is buying it, with a spokesperson for the Tasmanian state government saying, "The Australia Institute is a Green-leaning partisan player" and it is therefore "hardly surprising their findings support the Greens' position."
The spokesperson said that in contrast, the ACIL is a "respected independent consultant."
According to figures on the Tasmanian government website, Tasmania has 3,560 electronic poker machines on offer across the states casinos, clubs and pubs, with annual gaming machine expenditure during the 2016-2017 financial year totalling over $167 million. The website does not offer any information about gambling industry employment rates.
An article written last year by anti-pokies advocate Reverend Tim Costello said, "Studies done in Tasmania have shown that removing poker machines would be a boon for small business and create jobs." He does not quote the source of those studies.
The Pokies Parliamentary Select Committee is expected to be reporting its findings into the future of Tasmania's pokies industry in September.