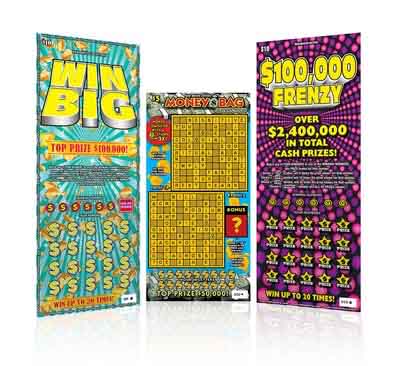 USA: SCIENTIFIC Games has struck a deal with the New Mexico Lottery Authority, which will see the company continue to provide instant products and services for the next eight years.
The company will also instigate a two year loyalty rewards program for New Mexico consumers of NMLA products, which is basically a carry-on of the existing program offered.
Under the agreement, Schientific Games becomes the NMLA chief provider of instant games like scratch cards and other services, including the Lottery Points and Rewards / Second Chance Promotions program.
"Based on our business plan, Scientific Games has proven that they have the experience to help the New Mexico Lottery grow profits in the next eight years by delivering quality instant games, support and strategic planning for our product portfolio and player engagement," CEO of the New Mexico Lottery Authority David Barden said.
"We look forward to leveraging that experience to responsibly grow revenue and to help support New Mexico's Legislative Lottery Scholarship program."
Scientific Games is expected to hit the ground running and provide insight into the existing instant games portfolio, before upgrading it as needed.
Games available to those in New Mexico will continue to include favourites like Betty Boop and Monopoly, while new products like the Holiday Dash Promotion, which was a hit with the Lottery's VIP Club, will also be incorporated.
"Scientific Games is honored to be selected as the leading instant game partner for the New Mexico Lottery. We will help the Lottery develop a high-performing portfolio of instant games supported by one of the industry's most engaging loyalty and rewards programs," Senior Vice President of Instant Products at Scientific Games John Schulz said.
"Our teams will work together to develop a fully integrated offering that will support the Lottery's business goals to create more returns to college scholarships in the state."
Scientific Games has been working withe the New Mexico Lottery for more than 20, with a milestone of note being the launch of a loyalty rewards program in 2015.
The New Mexico Lottery has has raised over $750 million for education, with more than 116,000 students have attended college on legislative lottery scholarships.
Scientific Games provides lottery and instant games services to more than 150 countries.
MORE CASINO NEWS