Best casino cocktails and drinks
Best casino cocktails and drinks
While we don't recommend having too many when visiting a land-based casino, it is nice to indulge and enjoy a cocktail or drink. Since there are so many fancy beverages to choose from it, we've taken a look at some of the best cocktails available at land-based venues to detail what you should ask for based on your gaming preferences.

Best real money online casinos
---
7 and 7
If you love a pass line bet then you'll love a 7 and 7. The drink, which is made with a generous shot of whiskey and topped up with a lemon-lime flavoured soda – usually the American soda drink, 7 Up – and a lemon to garnish, could bring definitely bring luck to the tables.
The drink packs a punch, and if you aren't one to operate on even a sip of whiskey perhaps steer clear.
Best drink for: Craps players who are looking for that lucky seven. Just don't bring bad luck to the table by swearing to everyone on the number your drink is called.
---
Bloody Mary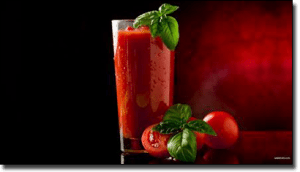 If you had a big night before, the last thing you feel like doing is having a drink. But if you've been dragged along to the casino by all your mates, you'll need a beverage to get into things.
A Bloody Mary is a concoction that almost sounds like a recipe for dinner. It mixes a generous amount of vodka, tomato juice, Tabasco Sauce, Worcestershire sauce, and horseradish, along with salt and celery to serve. It may make you confused, but you'll feel much better after a few sips.
Best drink for: Blackjack players who need to wake up fast and remember basic strategy.
---
Red Bull and Vodka
We often recommend heading home when you're feeling tired or fatigued from a night at the casino, but if you've just arrived or about to head into a No Limit Hold'em tournament, we recommend a Red Bull and Vodka.
A simple drink, featuring the popular energy drink and a shot of vodka, you will definitely get that pep you need – just be sure you don't drink too many.
Best drink for: Tournament players, whether it is roulette, blackjack, or the classic poker tournament, this drink will keep you focused.
---
Martini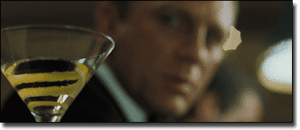 We know this is cliche to even mention, but we couldn't go past the classic martini as a cocktail requisite. Made famous thanks to James Bond who would grace the baccarat tables regularly, the martini can come in several variations.
The classic is made with gin, vodka, and Kina Lillet, but you will most likely be served up a gin or vodka version, if you don't clarify.
Best drink for: This one is quite obvious – baccarat players of course, and for the real Bond enthusiast, ensure you say 'shaken, not stirred' when ordering.
---
Mojito
It doesn't matter if you are male or female – though the latter tend to opt for the prettier looking cocktails – a mojito is a perfect companion while spinning the reels.
Made up of rum, soda, and sugar, this simple cocktail will often look quite fancy with mint leaves garnishing the drink, but this shouldn't put you off.
Best drink for: Slots players who are planning to spin the reels for a while as the sugary taste will see you taking small sips.
---
Gin and Tonic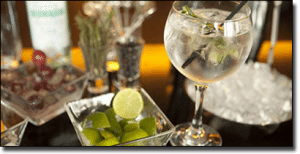 A smooth drink for a smooth player – a gin and tonic is crisp cocktail made for those who need something to take the edge off.
Made quite literally with a mixture of gin and tonic poured over ice, this drink will ensure that while you're waiting for the ball to land you aren't screaming inappropriate things at the table – unless you've had too many.
Best drink for: Roulette players who risk it all to win big.
---
Cosmopolitan
While this is an iconic drink to Sex and the City fans – sorry guys – it is actually really delicious. While it looks very pretty and will only be drunk by women players or university guys after they've had too many beers, we recommend trying one out regardless of your gender or age.
Made with vodka, triple sec, cranberry juice, and limed juice (fresh or sweetened) you'll be addicted after one sip.
Best drink for: Keno players or the Big Wheel players – a fun drink for casual games.
---
White Russian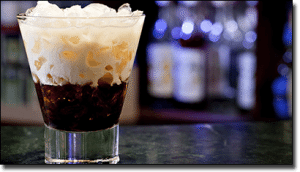 If you need a drink to cool down after a winning streak on the tables or a big cash out on the pokies, a White Russian is the perfect night cap.
Made with coffee liqueur (usually Kahlua) and milk the drink will calm any leftover nerves you may have and have you leaving the casino on a good note.
Best drink for: Any casino player who needs to wind down after all the excitement the night has delivered.
If this list has got you in the mood for a cocktails in a new location, consider planning a casino holiday where you can really kick back and relax in style.