History of online casinos
History of online casinos
Online casinos originally burst onto the scene in the mid-1990s with it soon becoming mainstream as the Internet spread across the globe. Early pioneers like software company Microgaming and online casino InterCasinos had a profound impact on bringing real money games alive and into our homes.

Best online casino sites
Microgaming to this day is the biggest and arguably best software provider, but like video games pioneer Don Daglow says it is no longer the domain of just one or two software companies there are now hundreds competing for a share in a huge but competitive market.
The beginning of online casinos
In 1994 the Free Trade and Processing Zone Act was passed in Antigua and Barbuda, in the Caribbean.
This meant online operators could obtain licenses in order to set up an Internet casino – making the Caribbean the first and most popular (at the time) licensing jurisdiction.
It didn't take long for demo sites and other semi-legitimate online casinos to begin popping up on the Internet. But in these early days of online play it was plagued by issues with casinos ripping people off, connection issues and the game quality not being what it is today.
And then came along…
Microgaming – the first online software provider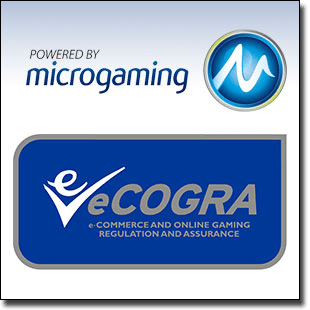 After the Act passed, but still in 1994, Microgaming was established. They were known as the first provider to develop truly functional gaming software. In the early days of iGaming Microgaming was producing games powered by random number generators, meaning they had a graphical interface and the result determined by computer at random. (Our no.1 Microgaming casino is Royal Vegas)
Another software company from the early days was Cryptologic, founded in 1995, that was based in Dublin in Ireland and had a huge impact on shaping the iGaming industry. They eventually sold to Amaya in 2012 but not before brothers Andrew and Mark Rivkin had left an imprint. You can play CryptoLogic games at www.SlotsMillion.com.
The first online casino
There's quite a dispute over the first online casino ever, with some suggesting it was InterCasinos, also known as ICI, located in Turks and Caicos Islands. The casino offered 18 titles and were also linked to the National Indian Lottery. Others suggest it was GamingClub, which was built by Microgaming.
It is said that InterCasinos opened late 1995, while GamingClub was established early 1996, but it is also said that GamingClub was established before that in 1994.
Regardless, by the end of 1996 there were around 15 similar online casinos, and that number increased to over 200 by 1997.
By 1999, it was announced there were more than 700 online casinos operating each offering an array of titles, including the first ever progressive pokie.
History of online progressives
When the first online casinos opened they had nowhere near as many titles as we see now, but they had a few of the standard pokies and other games all based on Random Number Generators (RNGs).
However, in 1998 Microgaming shut the entire industry up with the launch of the first ever online progressive jackpot – known as Cash Splash – which is still available at online casinos today.
Progressives took off in the new millennium, but to this day Microgaming is known as the first software developer to roll out an online progressive.
The premise behind online progressive pokies is a small percentage of each wager on the jackpot pokie goes towards a prize pool. This pool grows quickly because every casino that has the chosen game contributes to the same jackpot pool.
Internet gambling in the new millennium
The year 2000, brought new licensing jurisdictions including the Isle of Man – one of the best licensing jurisdictions today – while the Australian Federal Government put a holt to the increasingly popularity of online gambling with the Interactive Gambling Moratorium Act. This Act meant Aussies couldn't operate an online casino or sportsbook – with many shut down as a result.
In 2001, the Alderney Gambling Control Commission was established and began licensing online casinos. It continues to do so to this day, with the licenser considered to be one of the best.
From 2002 to 2003 the iGaming industry had a few obstacles thrown at them with laws imposed and therefore COGRA and TST, two independent and top class organisations introduced to audit casino sites operating in regulated regions. This was put in place for two reasons: To keep the player safe and to make sure casinos were forced to adhere to strict standards.
Microgaming increased their catalogue to over 250 titles in 2004, and in 2005 it was recorded their Progressive Jackpot had amounted to over $160 million, paying over 5000 players.
In 2006 the US passed a bill known as the Unlawful Internet Gambling Enforcement Act 2006 in order to prevent terrorists from laundering money via Internet casinos. However, it also prevented financial institutions from authorising gambling transactions meaning US players could no longer easily deposit funds and many online casinos began to no longer accept these players.
Neteller, one of our favourite e-Wallets for making quick deposits, also pulled out of the US in 2007 due to the bill, as US players predominantly used the service for online gambling and could no longer do so.
Microgaming also felt the effects and pulled out of the US market in 2008.
That same year, however, H2 Gambling Capital estimated that the worldwide revenue was approximately $21 billion, meaning despite the obstacles thrown at the industry.
Online casinos today
There are hundreds and hundreds of online casinos today, offering either a specific software developer, which is generally Microgaming, NetEntertainment or Playtech, or a variety of software providers. The sites offer traditional casino games such as blackjack, roulette, poker, slots, progressives, and more, as well as unique variants including live dealer titles.
Additionally, with the recent explosion of smartphones and tablets, mobile gaming has entered the scene and now most online casinos offer a mobile version of their site, usually with less games, but the ones available are fully optimised for use on smartphones and tablets.
However, there has also been an increase of rogue and unregulated casinos, which aren't certified by top licensing jurisdictions, purely to steal player's funds or even their identity. This means it is incredibly important to play at secure web casinos that are licensed by jurisdictions such as Isle of Man and Alderney that we mentioned above.
Safe online casinos in 2017
We play at an array of safe, reputable, and fun online casinos as indicated by their accreditation and gaming catalogues, and have only ever had good experiences. Therefore, we've recommended some of our top-rated casino sites to our fellow players in the table at the top of this page.
We recommend BetOnline Casino as our top-rated casino site for players from United States, which has some excellent welcome bonuses available for new players along with a great range of instant-play casino games to choose from.