Online casinos in Croatia
Online casinos in Croatia
Gambling and online gambling is legal in Croatia and according to a 2014 gambling law players can make wagers on games of chance. The gambling law in 2014 allowed people of Croatia to gamble on four categories in lotteries, chance games, such as scratch cards, slot machines, and sports betting.
Croatia is interesting in the fact that to operate a gambling site in the country, you must have license, to do so you will need to pay a steep fee to the tune of around $500,000 US dollars. However, the government made it clear that they would not block their citizens from gambling at other sites that take players from that country.
Considering Croatia is now in the European Union there are no lack of sites where residents can gamble online. The list of casinos available to Croatians is impressive considering the most and the biggest online gambling websites allow players from most European countries.

Croatian casino sites
To gamble online legally in Croatia you simply have to be 18 years of age. Within in the country there is Hrvatska Lutrija, which is run by the state, as well as the sports betting portals of Hattrick – Prva Sportska Kladionica.
For the state-run gambling portals there are lotteries, sports betting, horse racing, keno, and bingo. However, as stated before residents of the country will have no problem gambling online in whatever game they choose from poker rooms and casinos to slots and table games.
While it can be pricey for operators to set up shop in Croatia residents have no lack of gambling options online from some of the most trusted and reputable online gambling websites online today.
---
Best Croatian online casinos

I mentioned before the state-run gambling portals in Croatia are solid for many games such as sports betting, lotteries, and bingo, but the best online casinos are ones based elsewhere, as they all allow players from Croatia.
Residents from the country can check out the many online casinos available to them for all of their gambling needs. While most of them do not allow for the currencies to be in Kunas (the Croatian currency) since it is not a popular currency. Instead Euros can be used, with most people in Croatia familiar with this currency considering they are now a member of the European Union.
---
Deposit and withdrawal options
While the in-country gambling portals take Croatian Kunas most of the bigger online casinos do not. Still, there are not only many currency options available to Croatians, but there are many deposit and withdrawal options as well.
Using Euros players don't lack options when it comes to funding their account:
PayPal: Is a way to use money to transfer money and buy goods in Croatia many online gambling casinos do not offer that payment method.
Bank transfers: are safe and secure and there is direct money wiring where players can wire money and start to gamble right away.
Credit cards: Pretty much all of the online casinos these days take credit cards such as Visa and Master Card to name a couple.
Web wallets: Are becoming increasingly popular with online gamblers, as there is no important financial information given and it is easy to limit your gambling amount, as there is only a set amount available when this type of payment method is used. Popular web wallets include Neteller and Skrill.
Pre-paid cards: Much like web wallets, pre-paid cards give you the ability to not sure your card details directly with the bank. They act the same as a credit or debit card and can be bought from retail outlets and online, in some cases. Types of pre-paid cards used in Croatia include Visa and Paysafecard.
To withdraw money from you online casino account is generally very easy, all of the above deposit methods, barring some pre-paid cards are usually available, including the ability to transfer the money to your bank account. For more details on specific casinos read the reviews accessible in the table above or check the banking page at the gambling site.
---
Software, security, and customer service for Croatians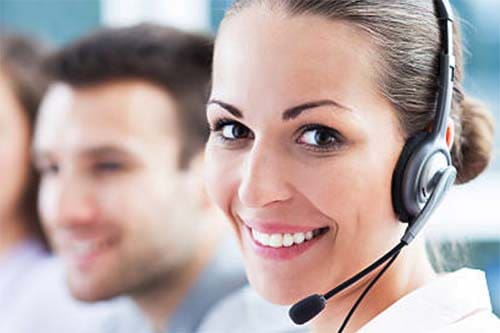 Croatia is a smaller country where there are just over five-million people. I mentioned before that to set up shop online as a gambling site it can cost just north of a half a million U.S. dollars. Still, Croatian residents have their pick of the best online casinos on the web today and because of this they can pick the best ones when it comes to software, security, and customer service.
Being privy to, pretty much, any online gambling site Croatians can take advantage of the sites with the best software from companies such as Net Entertainment and Microgaming to just name two.
The same goes for security and customer service. The bigger and more reputable the online casino the better the security and customer service will be. Residents of Croatia have their pick on which online gambling site to gamble at and the more reputable ones will have security that can't be beat. Some things to look for include SSL Security and makes sure the website is hosted on a https:// address.
24/7 customer service should also be a non-negotiable. Sure the customer service department will likely be in English, but that is just a formality and some can have the language in Russian, which is a Slavic language similar to Croatian.
Because there are so many online casinos that allow players from EU countries, Croatians are in luck. On top of that it is legal to gamble online so there are no hurdles for players from Croatia to jump in order to enjoy playing games whether it be for real money or for fun. All in all, residents of Croatia have a lot of options when gambling online.