Best casinos in London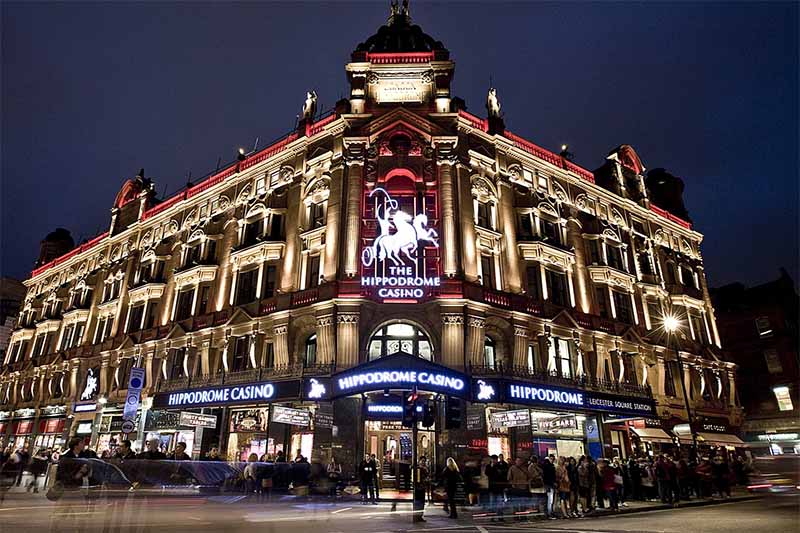 Best casinos in London
Casinos aren't specifically so difficult to find in the United Kingdom – even less so within the capital city of London. Of course, a question that remains is which of them is the best casino? Well, each of them caters to different types of players. And that's why it's quite nice to have a bit of information about them all before visiting. So, join us for a look at the best casinos of London and learn about their features.
Also read: The best online casinos for UK players
Hippodrome Casino, Cranbourn Street, Leicester Square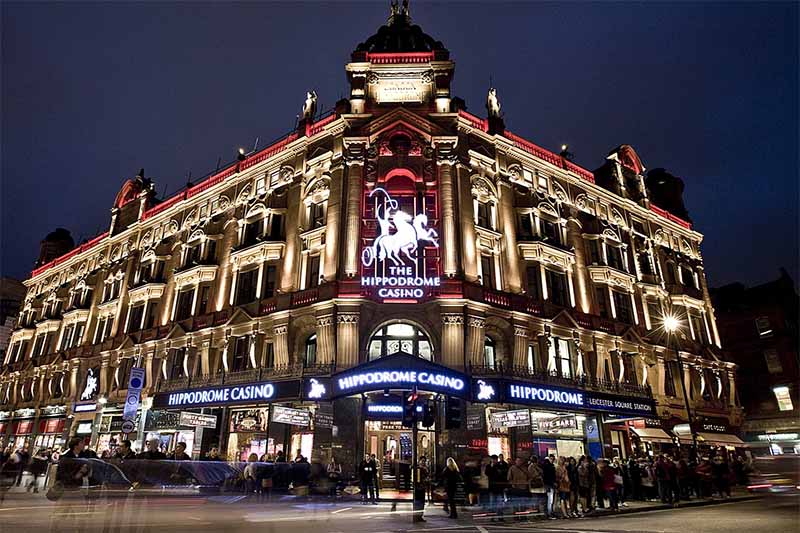 Being open on a 24/7 basis is just one of the perks about this casino. However, it has many more features for players to enjoy. There's no membership required, so you can walk in freely and game as you like. Speaking of the games, it plays host to five different floors of gambling, with options including blackjack, baccarat, roulette, 3-card poker and dice games. There are around 45 of these traditional casino games for you to sink your teeth into, while an exciting range of over 100 electronic slot options are available alongside.
As well as all of this, it houses a Pokerstars LIVE deck as well as multiple bars, restaurants and facilities. The Hippodrome places itself in a very convenient location as well, in the heart of Leicester Square, with access to multiple nearby underground stations, several bus lines and two mainline rail stations.
Empire Casino, 5-6 Leicester Square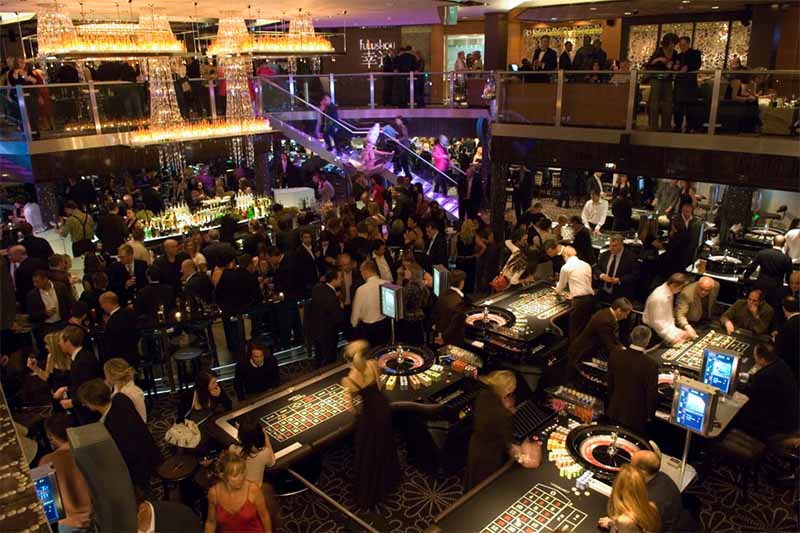 Again, you're able to access this particular casino on a 24/7 basis, so regardless of when you choose to go, you'll always be able to enter. Empire Casino claims to have the hottest poker room in town, as well as a great choice of bars, including one known as 'Icon' – a VIP-style balcony bar that overlooks Leicester Square where it is located. While membership is not necessary to play there, it's essential to take ID along with you. It also operates a no charge open door policy for over-18s.
Turning your attention towards the games that are available at Empire, you'll find multiple options on hand. These include American Roulette, Blackjack, Punto Banco, 3-Card Poker, Pai Gow and over 100 electronic slot and roulette machines. These also incorporate progressive jackpots of up to £20,000 for you to try and get your hands on. A total of 40 of these machines are for slot offerings, including Book of Ra Deluxe and Pharaoh's Fortune.
The Grosvenor Victoria Casino, 150-162 Edgware Road
Many people refer to this casino as 'The Vic', for obvious reasons. It is located in the heart of London, providing one of the largest and longest established casinos within the whole country.
Entering this establishment will allow you to choose from 14 roulette tables, nine blackjack tables, 20 jackpot slot games, 43 electronic roulette offerings and a table for Super Stud Poker. As well as this, you'll find that Punto Banco and 3-Card Poker each have four tables dedicated to them. Plus, if you want to learn how to play any of these games, you can attend a meeting every last Wednesday of the month at 8pm to find out how.
The Vic also plays host to its own separate Poker Room. This hosts weekly tournaments for you to participate in and a range of games to suit all levels of player. As well as all of that, you'll find the addition of a restaurant known as The Dining Room and a bar to enjoy at the same time.
Aspers Casino Westfield Stratford City, Montfichet Road Olympic Park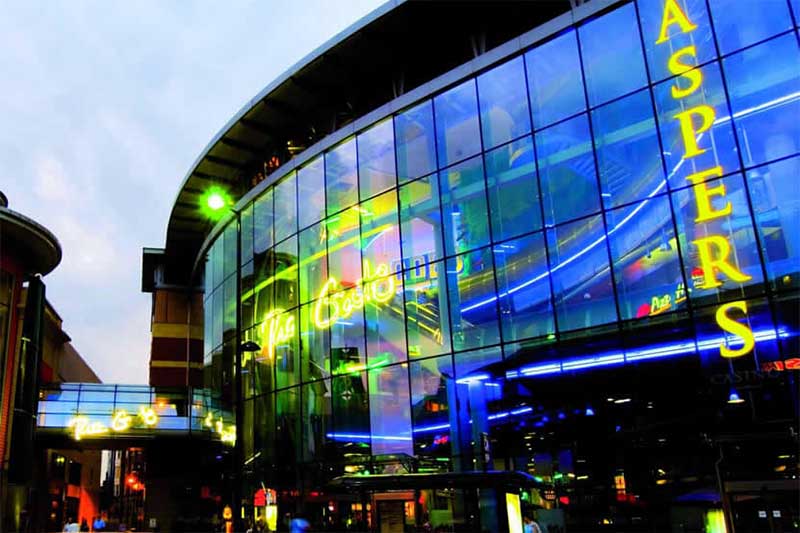 Found on the top floor of the Westfield Stratford City shopping centre, this casino is also open on a 24/7 basis. The casino floor plays host to two stylish bars as well as an a la carte restaurant. While it isn't particularly located within the centre of London, it's still a popular location to visit. Everyone over the age of 18 is welcome to the Aspers Casino, although, if you happen to look under 25 years old or intend to cash out or buy-in over £1,000, you will be required to show ID.
Not only that, but the Aspers Casino Stratford also plays host to a wide selection of games. There are various poker tournaments that take place at the venue, including some high-profile ones. Additionally, you'll find that it provides Poker for New Players as well. Other card games include variations of Blackjack, Punto Banco and 3-Card Poker. You'll also get to experience roulette as well as a large number of slot games. These include titles like King of Macedonia and Asian Fortunes.
Palm Beach Casino, 30 Berkeley Street
The Palm Beach casino is set beside some of London's best parks in Mayfair, which also plays host to some of the greatest world-class galleries, hotels and thoroughfares. It's one of the more upper-class areas of London, which is why the Palm Beach establishment fits right in.
This casino provides avid players with world-class service, including a varied range of games. The slot machines that are available here provide a 94% pay-out and incorporate progressive jackpots of up to £20,000. Alongside these games, you'll find that you can access options such as American Roulette, Blackjack, 3-Card Poker and Baccarat.
Another perk to this casino is that it provides a high stakes area for those who consider themselves high rollers. This comes together with a separate room for Texas Hold'em poker to be played in. Not only that, but the venue also hosts a restaurant, bar and its very own loyalty scheme for regular players to benefit from.
[rm_recent_news tags="News" exclude_tags="Promo" title="Latest gambling news"]
[rm_recent_news tags="Promo" exclude_tags="News" title="Online casino promotions"]