Gambling venues in Newcastle
Gambling venues in Newcastle
Newcastle upon Tyne is the undisputed entertainment capital of England's North East. If you are looking for a place to have a flutter when about in the Toon, read on.
Prefer to play online? Check out these real money casino sites for players in the UK:

Best UK casino sites
---
History of Newcastle
Newcastle upon Tyne, commonly known as Newcastle, is the most populous city in the North East of England. It was part of the historical country of Northumberland until 1400, at which time it became a county in its own right. This remained the case until the city became part of Tyne and Wear in 1974.
Newcastle was once an important coal mining hub. Ship building was also a well-developed industry in the region. However, with the decline of these professions in the latter half of the 20th century, the city had to switch from an industrial economy to a model based on commerce, culture and tourism.
Part of this change saw Newcastle introduce casino gaming. The venues below are among the best in the region, drawing gamblers from all over the United Kingdom and beyond.
---
Aspers Casino, Newgate St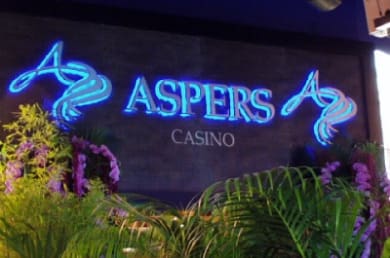 Spreading itself over 45,000 square feet, Aspers Casino is located within The Gate – a large complex which features various shops and restaurants. Within, you'll be able to find a great choice of casino games, including blackjack, American roulette, punto banco, three-card poker and more. It even contains its own poker room and a collection of slot games, some of which offer jackpots of up to £4,000.
It's not only casino games that are available at Aspers. It also includes bars and social areas with a 24/7 operating schedule.
There are approximately 20 tables on hand at this establishment, with roughly 200 permanent seats and a tournament schedule available too. This covers every single day of the week, with weekly specials like the Friday Extravaganza.
---
Genting Casino, Forth St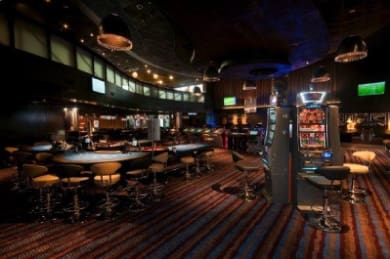 Should you have more of an interest in dining out, getting a drink and then hitting the casino games, Genting Casino is well worth a visit. This casino is open between 12:00 and 07:00 every day of the week, providing a great gambling experience as well as stellar food and drinks.
You don't need to be a member in order to visit Genting Newcastle, although valid ID is necessary for your first visit there. Memberships are available for those players who would like to visit on a regular basis.
The best-known eatery at Genting is the Fahrenheit restaurant, which offers fine dining in a glitzy, glamorous setting. Daily Omaha and No Limit Hold'em tournaments take place at the casino, with buy-ins ranging from £0 up to £35.
---
Grosvenor Casino, St James' Blvd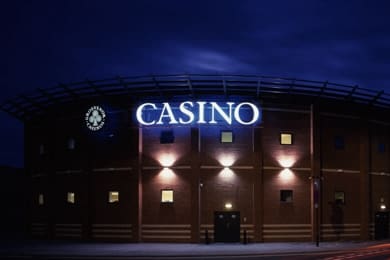 Grosvenor is a big name in the United Kingdom, and this establishment in Newcastle is no different in this respect. Alongside the casino offerings, there is an amazing bar within, a conference room, a sports lounge and a dedicated poker room.
This location is open on a 24/7 basis, so you can visit whenever you are able. You will also need to ensure that you are wearing presentable attire to enter and take some ID along with you too.
The gambling floor in this casino is very nicely designed, with slots, blackjack, roulette and baccarat tables all available in one area. Everything is divided into an upper and lower level, with the poker room located in a separate section.
---
Admiral Casino, Clayton St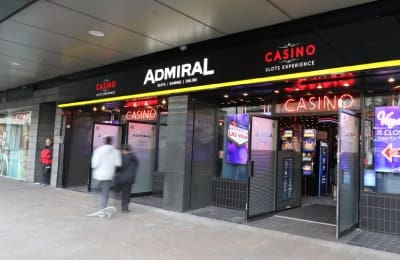 This casino markets itself as being one of the best for a great slots experience. Customers can benefit from daily offers and rewards, while free machine-side catering and refreshments provide an element of luxury not always found at other gambling arcades.
Although Admiral Casino features top-of-the-range slot machines from major brands such as Novomatic, there are no traditional table games on the premises. Therefore, if you enjoy casino classics such as blackjack, roulette, or baccarat, the Admiral probably isn't your best bet. As a slots venue, however, it is at the very top of its game.