Fortress Charge Slot Review
Fortress Charge Slot Review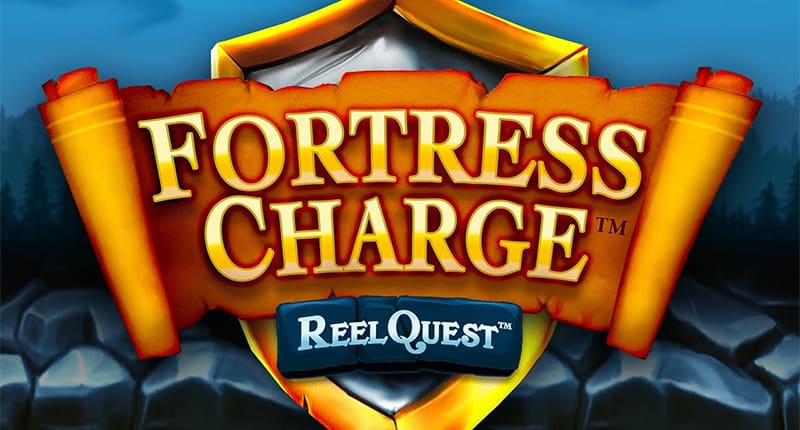 Fortress Charge is a newly-released fantasy video slot from Crazy Tooth Studio. This is a partner company of the software giant, Microgaming. It appears to have a reasonably simple setup, with just three pay lines. However, the innovative game mechanics give players a new and exciting experience. In our Fortress Charge review, we'll take a look into what Fortress Charge offers, including gameplay, Fortress Charge bonus features, and all the hidden excitement included in this slot.
---
Best casinos to play Fortress Charge
There are many Microgaming online casinos that have got Fortress Charge available, with some of our favourites being LeoVegas.com and RoyalVegas.com. Check our our full list of the top casino sites with Fortress charge:

Play Fortress Charge for Real Money
---
Fortress Charge Features
While the reel setup is simple, it's the extra features that bring adventure to the game and offer a slightly different slot experience. Some players may miss the usual wild symbols, as they don't appear in Fortress Charge. However, there are other unique elements in addition to simply spinning the reels.
The video game aspect is introduced with heroes and villains that you'll see as you play. Variations of the former can defeat the latter more easily.
The objective is to get a hero to the fortress for bigger wins, but he'll run into enemies, and find treasures along the way. You can also increase your likelihood of vanquishing monsters by collecting other artifacts.
Heroes like the beast and the dragon can both defeat the ogre, but the fire-breathing reptile can also crush the spikes. The dwarf topples the boulder with ease, while the scorpion doesn't stand a chance against the elf and the knight. The latter also gets rid of the snake without a fuss.
The monster symbols have the lowest value, but you can win between 0.75 and 1.35 times your stake when you defeat one. Find a treasure chest and your payout will be between 4.5 and 15 times your wager. However, reaching the fortress gives you the best wins, with multipliers between 10 and 1 000.
The main aspect of this real money online slot is the 'Fireball Feature'. As you play, it triggers randomly with red-hot balls of fire raining down on the reels.
They remove all of the obstacles that stand in the way of your hero. This gives you a much higher chance to progress, as your character moves closer to the fortress with his path now cleared.
---
Free Spins
Unfortunately, there are no free spins on offer in Fortress Charge. However, with some unique features, there's still plenty to look forward to in the way of extras.
The fireball element allows your hero easier passage to his destination, therefore a better chance for a win. This is usually the function of a pokies free spins round, so these innovative aspects offer similar benefits.
---
Fortress Charge Gameplay
Fortress Charge has an unusual slot game setup. It's played across six reels, but with only three rows and three pay lines. As a highly volatile slot, payouts aren't that regular. However, there's a decent betting range on offer. You can play with anything between  0.10 and 15.00 per spin.
While payouts may not be frequent, this doesn't mean you can't get some wins in on Fortress Charge. The top jackpot available offers a generous 16 000 times your stake. With an RTP of 96.45%, you could win some money on this slot if you have the patience for it.
The reels are set against a backdrop of a medieval castle. Various fortresses appear on the right, while your heroes come from the left. Every time one appears, and you hit a winning combination, you'll get a payout.
When this happens, your hero moves one position along the reels. The aim of the game is to have him reach the other side, to the fortress. That's when you'll hit the big wins.
The other symbols include things to either help or hinder your hero along the way. Various monsters, as well as shields and magic wands, determine whether you've hit a win, or if your character progresses towards the fortress.
The magic wand is the symbol you want to hit, as this can defeat any of the monsters that stand in your hero's path. Other weapons are used to overcome specific villains.
You'll usually be able to beat the opponents, but not every time. If you do, then you'll earn various multipliers depending on which of the monsters you defeat.
The other symbols to watch out for are the chests. These open up as your hero encounters them. Inside you'll find instant wins or win multipliers, all applied to the total reward for the current spin.
---
Fortress Charge bonus games
There are no specific bonus games in Fortress Charge. However, the video game aspect makes it far more intriguing than the usual extras of a traditional slot. The main bonus feature is triggered at random, which keeps the play exciting and gives you an extra boost.
---
Fortress Charge review verdict
Fortress Charge is far from a traditional slot. It offers brand new game mechanics for players to experience. This fusion of video game elements into this slot is something that continues to gain traction. While Fortress Charge may not be what you're used to, it's an innovative and exciting slot that's worth giving a try. Although there isn't a free spins feature, you can look forward to interactions of heroes and villains, to determine if your character moves on towards his goal. Also keep an eye out for the random 'Fireball Feature', which helps to clear the path of obstacles, giving you a much better chance for a win. The high volatility of this Microgaming slot makes for interesting gameplay. Additionally, while writing our Fortress Charge review we found the interactive storyline allows players to be more immersed. Why not give Fortress Charge a try to see if your hero makes it to the fortress?