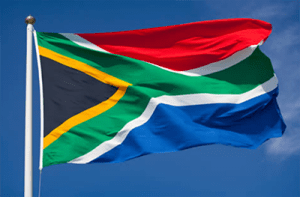 Gambling in South Africa has existed in many different forms over the decades. It was officially legislated and banned with the Gambling Act of 1965, which criminalised all forms of gambling with the exception of horse race betting. However, despite these laws, casinos flourished across the country, and by the mid-1990s it was believed that as many as 2000 illegal casinos operated freely within the country. When a new government came into power in 1994, it worked to legitimise the industry, and in 1996 it introduced the National Gambling Act, which imposed a licensed casino system, and also legalised the lottery. Online gaming remains a contentious issue, however, and as such, a number of online casinos have restricted South Africans from gambling online.
Overview of gambling in South Africa
Events in the 1970s arguably helped establish South Africa's casino and gambling scene as it is today. Laws that outlawed gambling in 1965 were loosely applied to casinos that openly operated illegally. It wasn't until a new democratic government took power in 1994 that South Africa could benefit from accessible and liberal gambling laws.
Despite South Africa's economic struggles over the years, casinos and gambling remain a strong and popular pastime for people living in the country. The most popular forms of gambling are the lottery, slot machines, scratchcards, charity jackpot competitions, and horse race betting.
Online gambling is somewhat of a sketchy part of the legislation, which we'll look at and cover below.
Online casino and gambling laws in South Africa
The National Gambling Act introduced in 1996 offered licenses to gambling operators to run legal casinos throughout the country. New regulations were introduced in 2004 and 2008, which saw the total number of casinos rise to 36.
Each of South Africa's provinces has a gambling and racing board, which offer licenses to online bookies. These licensed outlets are the only ways for South Africans to gamble online. Residents can only gamble at licensed online casinos based in the country.
Can you gamble online from South Africa?
Yes. There are many licensed sports betting and casino operators that welcome South African users. However, it is illegal for foreign casinos to service South African residents, and most local banks will reject transactions made from and to foreign-owned and regulated online casinos.
Substantial fines are given out to operators and individuals that engage in online gambling in South Africa at non-licensed operators. Unfortunately, none of our recommended casino sites welcome South African players. We highly recommend the use of a trusted VPN service if you do choose to play at an offshore online casino.