Top 7 most pointless casino games you never played
Top 7 most pointless casino games you never played
While all casino games favour the house to some extent, there are some real money games far more pointless to play than others – these games are some you are better off not even thinking about.

Featured casinos
---
1.

American roulette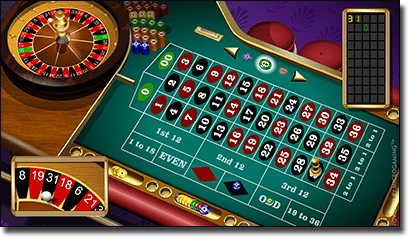 Americans love to put their own spin on things (like the English language, for example), and that is literally what they have done with the game of roulette. What began as a well thought out game of chance, with a slight house edge for casinos to keep making profits, has been butchered into a game that deserves no credit whatsoever.
The original European format of roulette has one pocket reserved for a green zero (0); this number does not fall into any of the outside betting options, and is only profitable for the player if they make an inside bet on it specifically. This in turn provides the casinos with a slight house edge of 2.7 per cent – a low edge that makes this version of the game very enticing.
But then the Americans came and ruined it for everyone. They added another pocket for a green double zero (00), thus increasing the house's advantage from 2.7 per cent to 5.26 per cent. The U.S. variant also boasts one wager, known as a 'top line' or 'first five' wager (includes the numbers 0, 00, 1, 2 and 3), that owns a house edge of 7.89 per cent (and a payout of only 6:1).
So while land based casinos will offer both formats, and lower betting minimum limits for the U.S. versions (to entice players), this is a game not even worth a second look. Play online European versions which carry limits as low as $0.50 (and huge maximums), or play electronic European versions at brick and mortar casinos, which should also carry much lower limits than their actual table counterparts.
Enjoy a host of unique and interactive online European roulette games for real AUD money at www.GdayCasino.com.
---
2.

Land based keno games

With one of the highest house edges of all casinos games, starting at around 25 per cent and steadily creeping higher depending on the payout table, land based keno is one of the worst casino games on offer, in terms of player odds. Online keno does boast a lower house edge than games hosted at brick and mortar venues, and there is greater variety, but it remains a game worth ignoring.
3.

Retail outlet scratch cards

Simple and dumb fun games, there are a heap of scratch card variations that you can purchase from your local news agencies and other licensed retailers. The basic aim of all games is to match a certain number of the same icons (typically at least three), with each icon holding a specific payout. Some cards boast winnings that can hypothetically pay out in the millions of dollars.

However, the house edge remains high, and your chances of an instant win remains low. Better to enjoy the countless amount of scratch cards available online (also known as instants) – they offer lower house edges, additional bonus games and digital interactivity.

Enjoy better scratch card alternatives online, referred to as instants, at www.RoyalVegasCasino.com.
---
4.

Trackside

Trackside is TAB's animated racing game that is available at almost every gaming outlet across Victoria and New South Wales, including casinos, pubs and gaming hotels. This digitised thoroughbred and greyhound betting game is fixed with algorithms, so the odds for each runner are always skewed in the house's favour. For example, the amount of times Runner #1 wins might work out to be around 20 per cent, but it will only own a payout of 3 to 1, rather than a fair 5 to 1.

This game is, more or less, just a fancy version of roulette. Sure, you will win on the racers with lower odds eventually, just like you would constantly playing roulette and betting on black, but each race is independent of the last (like roulette spins), and so there is no guarantee of winning before you have reached the game's maximum wagering limit (if you keep doubling your money to recover losses and eventually make a profit – also known as the Martingale system).

Just play roulette if you are looking for a game similar to Trackside, and enjoy actual greyhound and thoroughbred races, which take into account form and other factors, and provide punters with a chance at genuine excitement and upsets.
---
5.

Slots with return rates of less than 96 per cent
If you can find a pokies games that boasts a return rate of 96 per cent or more, why bother playing at a machine with any return rate lower than that?
To clarify, the return rate (or return percentage) of a pokies (slots) game is the theoretical return, expressed as a percentage, on a player's money put into the machine, over the long run. If you were to play $100 on a machine with a return rate of 96.5 per cent, you could expect to receive $96.50 back, over a certain amount of spins.
The return rate is the opposite of the house edge, so a 96.5 return percentage can also be expressed as a pokies machine with a 3.5 per cent house edge. It can be very difficult to find such machines at land based gaming venues, and in Victoria, Crown Casino is permitted to offer slots with return percentages of 87 per cent.
So rather than waste your money on those pokies, head to the online world of gambling and enjoy hundreds of interactive and visually advanced titles that boast house edges as low as two per cent (98 per cent return rates).
Enjoy hundreds of interactive and immersive pokies games with high return percentages over at www.SlotsMillion.com.
---
6.

The big wheel

It may look like a hell of a lot of fun, but the big wheel boasts a relatively high house edge when compared to other chance based games.

With 52 slots in total, and only 24 of those slots reserved for payouts of 1 to 1, the casino's edge jumps to 7.7 per cent. 3 to 1, 5 to 1, 11 to 1, 23 to 1 and 47 to 1 slots are also present on the wheel, but again, their payout odds compared to the actual chances of landing on one of them, reflect a 7.7 per cent house advantage, and so roulette remains the better choice.
---
7.

Side bets

Almost all side bets that branch off from casino games carry a house edge that could make you cry. The tie bet in Casino War (around an 18 per cent edge), the tie bet in baccarat (around a 14 per cent edge), the beloved Perfect Pairs wager in blackjack (starts from around a 55 per cent edge and increases thereafter), and other well known side wagers are eye candy rather than profitable betting options. Play them here and there for some fun, but take note of just how pointless they truly are, in terms of netting you a decent return.

There's plenty of other crazy casino games out there, but all in all, the above games are worth giving a miss. Stick to the traditional titles that are offered in their traditional formats, like classic blackjack, roulette (European or French), baccarat (one of the games with the lowest house edges), casino war, craps, poker, video poker and high return rate pokies.