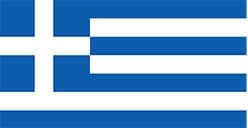 Four American casino operators are among the five leading candidates seeking to win the licence to build the sole integrated resort casino in Greece.
The Hellenic Gaming Commission earlier this month opened consultation on the terms of the proposed €8 billion integrated resort to be constructed at the former Hellinikon Airport near Athens.
The initial phase of this consultation is scheduled to end on September 10 this year.
According to a report by local media outlet Ekathimerini, five casino operators including Melco Resorts & Entertainment, Caesars Entertainment, Mohegan Gaming & Entertainment, Hard Rock International, and Las Vegas Sands are strongly contesting the licence and have scheduled meetings to discuss the project further with the Hellenic Gaming Commission (HGC).
Melco is already undertaking a mega-resort project in Cyprus, while Hard Rock is constructing one in Spain, which Ekathimerini suggests may force them to back out from the race due to Hellinikon's expected €1b commitment fee.
This will thereby boost the chances of any of the other three US companies.
If the project is to go as projected, the Hellinikon resort will be the largest integrated resort in Europe. It comprises of hotels, convention & exhibition space, and theme parks among several other facilities.
Greece, which is coming out of it long-term economic crisis, has to consider this kind of project in order to receive the final portion of the €289b financial bailout by the International Monetary Fund, European Union, and the European Central Bank.
The project is expected to boost the country's GDP by 2.4%, create jobs and attract one million international tourists per year.
More casino news