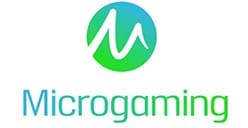 Microgaming has appointed Andrew Clucas as chief operating officer (COO) and Jean-Luc Ferriere as chief commercial officer (CCO).
The news follows the announcement last month that John Coleman has been appointed CEO of Microgaming.
Clucas's most recent position was the director of Quickfire, a position he took up in September of 2016. Under his guidance Quickfire showed double digit growth and continued to excel as a brand.
"Andrew has played a central role in our operational success since joining us in 2009, achieving consistently outstanding results in charge of sales, regulated markets, business development and other key areas of the business, including Quickfire," Coleman said.
Clucas said the new challenge had him excited by the possibilities it creates.
"I am delighted to take on this new role in the executive team at this exciting and important time for the business," the new COO said.
Microgaming also announced that Jean-Luc Ferriere has been appointed Chief Commercial Officer, having previously filled the role of director of Network game where he played a leading role in the development of the company's poker and bingo products.
"Jean-Luc has been part of our business for nearly two decades, which is a truly remarkable achievement," Coleman said.
"His commercial expertise is unparalleled, and he has ensured the successful delivery of our products worldwide. I am pleased to announce his appointment as chief commercial officer."
Ferriere said he was excited to continue working in a leadership role at Microgaming.
"I am privileged to have served the business for such a long time, guiding a number of departments along the way," he said.
"The people and culture at Microgaming are incredibly strong, and I am thrilled to have the opportunity to guide our teams at the highest level."
Microgaming is one of the most respected online casino software providers in the world, with 1000s of real money slots, live dealer games and many other types available.