Do pokies betting systems work?
Do pokies betting systems work?
There are a lot of people out there who claim to have the secret to winning at the pokies. But most of these guys are selling the exact same thing: a Pokies Betting System which supposedly tilts the odds of success in the player's favour. The problem with pokies systems? they don't work. We'll explain why.

Highest-payout online pokies sites
---
What is a betting system?
Betting systems have been around for as long as gambling itself. The idea behind them is to guarantee a profit in the long run by adjusting your wagers after certain outcomes. Thus, whether you have more wins or more losses is irrelevant, because you always come out on top.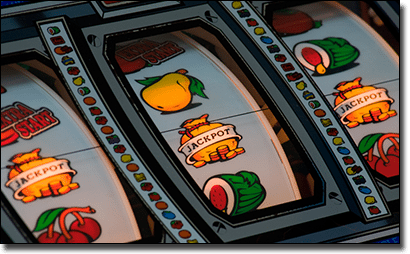 The most common kind of casino betting system is known as a 'negative progression'. There are many variations, but the core concept is always the same: you raise your bet after a loss, and lower your stake after a win.
The Martingale system is the best-known example of a negative betting progression. Players pick a minimum bet to start with and then follow two simple directives: double the stake after every loss, and return to the minimum after every win.
For example: if we start at $1 per spin and lose the first one, we would then raise our bet to $2; if we lost again, we would then move up to $4; and if we won the third, we then go back to $1.
On the other side of the coin is the 'positive progression'. As you might have guessed, this is just the opposite of a negative betting system: you raise your wager after a win, and decrease it after a loss.
---
Why progressive pokies betting strategies don't work
Canny readers may already see the gaping flaw in using a progressive betting system on Australian pokies games. But it's not just slot machines; these types of strategies don't really work on any casino game.
The major problem with progressive gambling techniques is that it only takes a short run of losses before the required stakes get way out of hand. Even when you start with a modest minimum wager, there is a very real chance you could hit the bet limit before you can win back your losses.
For example: let's say we start at $0.50 and go eight spins without hitting a winner. Under the Martingale system, we would be $63.50 down ($0.50 + $1 + $2 + $4 + $8 + $16 + $32) and facing a $64 stake next up. But what do we do if the maximum bet on this machine is only $40? That's how quickly a negative progression can chew up your bankroll and leave you with nowhere to go.
But while betting systems are fundamentally flawed from the get-go, the real killer is that they simply aren't compatible with the nature of real money pokies.
In casino games such as roulette, baccarat and blackjack, you're playing for even money in most cases (i.e. whatever you bet, that's the amount you will win). So if you do use something like the Martingale strategy, at least you can be sure you will be in the black if that winning hand comes before you run into the table limit.
But there are all kinds of different ways to win on a poker machine, especially if you prefer modern video slots over the old-fashioned reel pokies. Every symbol set has its own payout scheme, and the most common wins – such as the Poker symbols on a standard five-reel pokie – probably won't cover your initial bet if you're playing all paylines.
So while a $1 outside bet will pay $1 every time it salutes, the same stake might return $0.25, or $2.50, or $25 when you play pokies games. Thus, there is no guarantee that a winner will cover your losses up to that point, unless you are playing a single coin on a single bet line (in which case you'll hit the maximum within a handful of spins, anyhow).
---
Never buy online pokies betting systems
The moral of the story is this: anybody who advertises guaranteed wins on the pokies is lying to you. Poker machines are games of chance, and there is no amount of human skill or guile that can change that. The people who sell these 'fool-proof' gambling strategies are crooks, and the people who buy them are idiots.
That's not to say that aren't certain ways to ensure you get the best bang for your buck when playing online pokies. By slowing your rate of spins per minute, for instance, you can earn comps and rewards while putting less money through the machines.
Other useful tips include:
Play the maximum coin bet on progressive jackpot pokies
Use your loyalty card when playing at land-based casinos
Play online pokies instead for more options, more rewards and lower house edge
We repeat: there is no system or trick that can turn the odds of winning in your favour. However, handy hints like the ones above can help your bankroll go that little bit further.
Want to play at the best Australian casino sites without the need for pokies betting systems, with player-favourable house edge and payouts? Our top recommended site for Aussies and international players is www.RoyalVegasCasino.com – sign up through the link and cash in exclusive registration bonuses upon creating an account.