Online pokies strategy
Online pokies strategy
Pokies strategy may seem like an oxymoron. After all, gambling strategy is, at its most basic, supposed to help players win more often, lose less often, or otherwise increase the value of the wagers they place. But pokies and online slots strategy it's not as black and white as you may find from our article.
Since modern pokies base player winnings on things like random number generators (RNGs) and computer software strategy doesn't seem to have a place at the poker machine banks when these things make the odds impossible to overcome.
In the early 20th century, when these kinds of pokie games were first introduced in Australia, the mechanical instruments they used were vulnerable to tactics like tipping a machine over to force it to release its coins or the use of a coin on a string to bet the same credit every time without giving away money. Now that poker machines are like little computers, cheating with these crude devices is simply not possible.
However, since one of the definitions of strategy is to increase the value of the money a player spends on a game, tactical tips for pokies players do actually exist. No, these won't make you win more often on online pokies, necessarily, but they can help a player make smart decisions and choose behaviours that make gambling more fun.
---
Best online casinos to practice pokies strategy

Fair and regulated online pokies sites
There is various online casinos that will allow you to play online slots in practice mode or free play mode. This essentially means you can play the pokies game and get a handle on your strategy before playing at real money pokies casinos.
All of the top online casinos in Australia generally have free play gambling available. This is the same with NZ online casinos, with most having free play pokies that you can use to refine your strategy.
The best part about modern online casinos is that they are so convenient; they can be accessed over different devices, including mobile gambling and even via smart tv casinos. They also have plenty of AUD casino payment types and NZD casino payment types.
---
Pokies strategy begins and ends with money management
Managing your online poker machine budget is a big part of any reasonable set of poker machine strategy tips. Thinking about your bankroll as a valuable commodity (rather than a way to get rich quickly) means setting up limits.
Before you walk into a casino or pub to spin the pokies, you should decide how much cash you're willing to part with before you walk away as well as how much of a win means your session is over. Pokies are flashy, bright, loud, and generally designed to distract players from the fact that they're giving their money away a few percentage points at a time.
Sitting in front of a set of spinning reels is the worst possible time to think about managing your budget. The casinos is also probably feeding you a free alcoholic drink or two, which will further numb your senses and push you off your established betting limits. Set a floor and a ceiling for losses and wins and stick to it. That way you don't push too many coins into the machine.
---
Join a casino's loyalty or rewards club
Loyalty clubs for pokies players are commonplace and a great way to improve your online pokies stratey. The reason casinos have these clubs is to convince players to come back and spend more of their cash on that casino's poker machines. Getting a free club card which you swipe in at every machine you play is the best way to attract the attention of the casino's management.
Your loyalty card tracks how much you wager and pays out various rewards based on that data. When the casino gives you a complimentary soda or a free meal, the house is essentially putting the cost of that giveaway in your billfold.
Online casinos with pokies are also a great venue to redeem casino loyalty and membership rewards, which often come in the form of free credits and pokies free spins. Our recommended list of Internet casino sites for online slot games can be found at the top of this page – use the table to read our detailed reviews of each casino or sign up to create an account and get access to some exclusive casino new player welcome bonuses.
---
Don't let emotions take over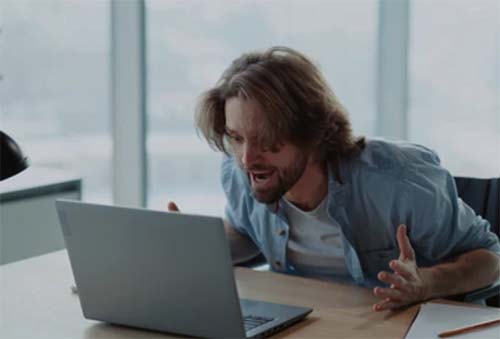 The most basic strategy advice goes a little something like this – gambling is designed to be an entertaining distraction. As soon as it ceases to be that, pokies players are at risk of losing even more money. Even if your anger over a bad poker machine session doesn't lead directly to more losses, leaving the gambling floor in a worse mood than you entered in takes away all the joy of the poker machine play you just spent good money on.
Stopping to take stock of how you feel every now and then could help you decide that it's time to leave, cut your losses, and go do something else fun. Yes, sometimes this means quitting while you're down even if you want to get back in the black, or quitting while you're ahead and you want to win even more. The cash you save by leaving when emotional is well worth it.
---
Approach pokies with realistic expectations
Many machine players chase the big progressive jackpots or large fixed credit wins in the tens of thousands. Some modern poker machines even award prizes like shopping sprees or new cars. But walking up to a game and expecting a life-changing jackpot or the gift of a new wardrobe means being set up for disappointment and failure.
The truth is most poker machine wins are on the small side. Massive payouts are rare for a reason – the house doesn't like to give away its cash any more than you do. Having realistic expectations at the poker machine banks means remembering at all times that you're there to put a smile on your face and (maybe, just maybe) win a little bit of cash for your troubles.
As has been said about golf, fishing, and other recreational activities, the worst day you have playing pokies is still meant to be better than your best day ever at the office. At the risk of sounding like a broken record, realistic expectations about poker machine profits are the best way to ensure you don't lose your shirt.
The above strategy suggestions may seem simplistic; and they are very simple in concept. What's difficult is actually applying this way of thinking to your gambling habits. If any of the above advice leads to more fun at the casino, then the strategy is paying off.
While there is little to be done to make a poker machine wager more lucrative, the habits and mindsets described in any decent strategy guide do lead to one easy way of getting back at the casino that just used a pokie to empty your wallet – namely, having a good time and leaving the machines with a smile on your face.
---
Have fun and know when to play
Poker machines are common because they're profitable. Billions of dollars are fed into these games around the world each year, and machine designers have developed games that incorporate tactics to convince bettors to place larger wagers more often.
The small adjustments to the style of poker machine play and the way a player thinks, as described above, are meant to make slots (including online pokies) more entertaining. Some of them even help ensure that a player turns a profit of some kind, though none of the advice in this article is designed to change a poker machine fan's luck.
If a gambler can learn to play the games responsibly with common-sense expectations, pokie play will be more fun. The whole point of spinning a poker machine's reels is entertainment. Follow the advice above and your time in front of the pokies will be more fun.