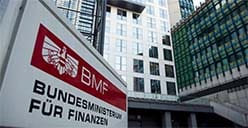 Austria's Ministry of Finance is proposing to make all international gamblers pay back all their winnings from the past 30 years.
As part of the measures to achieve this objective, the government is looking into blocking the internet access of unauthorized gambling operators in the country. This move is being orchestrated by the country's Minister of Finance, Hartwig Loger.
Loger believes up to 2,000 online gambling operators which are not registered with Austria's government are enjoying the massive patronage of Austrian gamblers and customers.
Since these online gambling operators are not registered with Austria but benefiting from the patronage of Austria's customers, the finance minister thinks they should return all monies Austrian customers had lost to them over 30 years.
Will Austrian Gamblers Also Be Forced To Return All Winnings To International Operators?
To this extent, Loger is pushing ahead to request the Telekom Control Commission (TTK) to block the internet addresses of foreign gambling operators who target Austrian customers. According to him, blocking the internet domains of these foreign operators is better than causing them to face "the enormous risks of legal action as well as ensuing reputational damage at home and abroad."
There is however one problem to Loger's self-imposed mandate. If he desires to force foreign gambling operators to refund all losses incurred by Austrian customers within the past 30 years; will he also force Austrian gamblers to refund all winnings won within the past 30 years to foreign operators? If Loger goes ahead to invalidate all gambling relationships with international punters, can he help foreigners reclaim their losses to Austrian customers?
Local Gamblers Swear To Fight the Government Crackdown to a Legal Standstill
Loger's initiative is not going unchallenged. Claus Retschitzegger, president of the Austrian Association for Betting and Gambling (OVWG), vowed that his association "will defend ourselves against any planned IP-blocking with all legal and other means." Retschitzegger has sworn to marshall the forces of Bet-at-home, Mr. Green, Cashpoint, Interwetten, Unibet and LeoVegas among other gambling operators within OVWG to fight Loger's interference to a standstill.
According to OVWG, many foreign gambling operators with thousands of Austrian customers maintain significant workforce in Linz and other localities within the country. This includes Bet-at-home which has up to 300 local employees within the country. Retschitzegger went on that even though many of these operators are not licensed within the country; they still pay 40 per cent of their generated revenues as taxes to the state.
But Loger is not only fighting international gambling operators winning Austrian customers from within the EU. He is also pushing for the EU to regulate the use of cryptocurrencies within the region. How these issues will pan out however remain to be seen as weeks pass by.