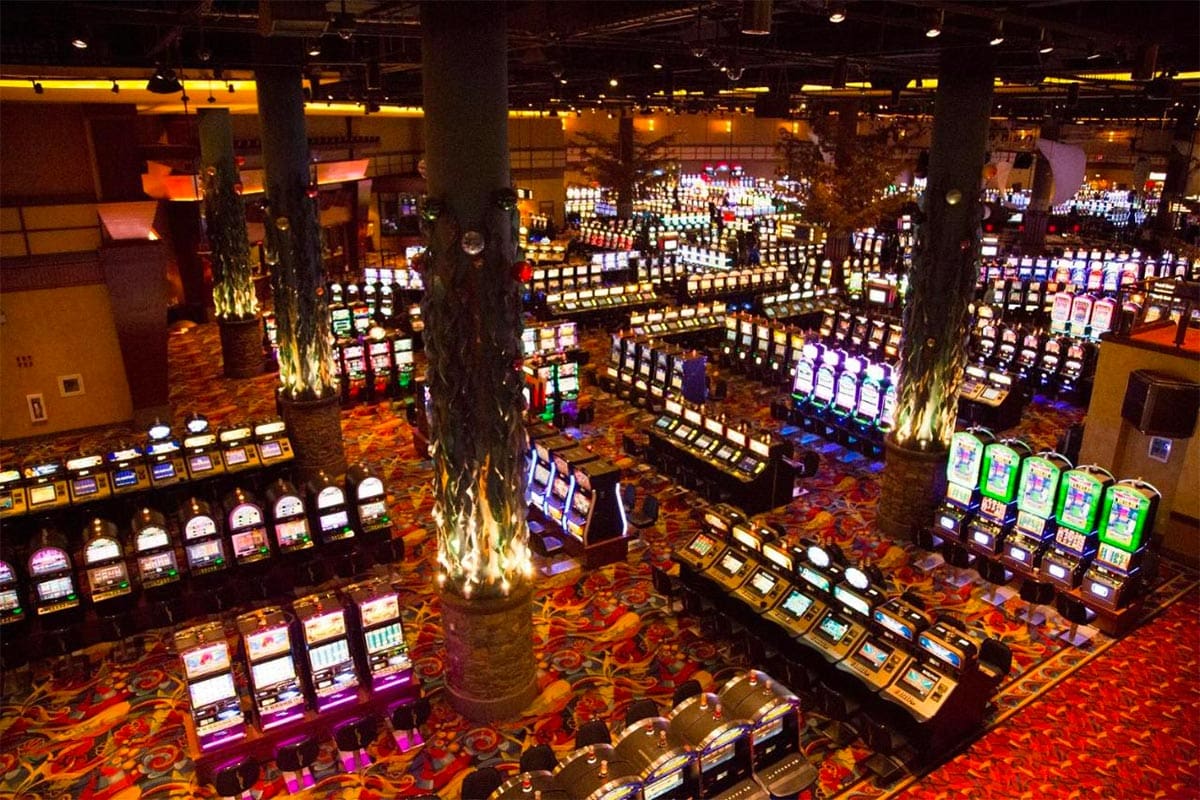 Gaming and Leisure Properties (GLP) will purchase the two Bally's casinos in Rhode Island for a combined US$1 billion. According to what Bally's said earlier this week, it will then lease the facilities back from the GLP.
Reports of the acquisition of Bally's Twin River Lincoln Casino Resort and Bally's Tiverton Casino & Hotel were revealed barely five days after holders of $1.9 billion in Bally's debt sought legal assistance. At the time, it was a move that suggested the creditors would not be inclined to revise a deal with the gaming firm that would permit the purchase of the gambling establishments.
READ: US casino stocks drop due to inflation affecting customers
The prospective legal dispute with creditors is not expressly mentioned in a report released by Bally's. But the business presents a substitute strategy.
"If all third-party consents and approvals for the acquisition of Lincoln are not timely received, then GLP will instead acquire the real property assets of the Hard Rock Hotel & Casino Biloxi in Mississippi along with Tiverton for total consideration of $635 million and a combined annual rent for Tiverton and Biloxi of $48.5 million," according to the statement.
If the deal is undertaken, GLP would be granted the authorization to purchase the Bally's Twin River Lincoln property by December 31, 2024, for $771
million and another $58.8 million in rent.
Bally's and GLP renew collaboration
The majority of the area on which Bally's casinos are located is owned by Bally's. However, it has a pre-existing partnership with GLP, which is the gaming company's major owner. Bally's Quad Cities Casino & Hotel, Bally's Dover Casino Resort, Bally's Evansville Casino & Hotel, and Bally's Black Hawk Casino are all included in the master leasing agreement that was previously in place between both the regional casino operator and the real estate investment trust (REIT). The Rhode Island venues are going to be rolled into that arrangement, which would result in an
increase in rent of $76.3 million.
"In connection with GLP's commitment to consummate the Bally's acquisitions, it also agreed to pre-fund, at Bally's election, a deposit of up to $200 million, which will be credited or repaid to GLP at the earlier of closing and December 31, 2023. In addition, Bally's will pay a $9 million transaction fee at closing," according to the statement.
It is speculated that Bally's might put some of the funds from the deal toward the development of an integrated resort in Chicago. Bally's was picked as the highest bidder for the development of a casino-hotel with a total projected cost of $1.7 billion on the Near North Side of Chicago.
The sale of the Rhode Island casinos is being financed through the sale of shares by GLP, which is based in Pennsylvania. It is thought that debt as well as operational units played a role in this. The REIT has announced that it will sell 6.9 million shares and will provide the investors involved in that transaction with a 30-day timeframe during which they can purchase an additional 1.03 million shares.
If everything goes according to plan, it will make Rhode Island the 18th state where GLP operates gaming venues.