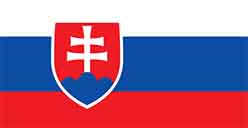 A BAN on gambling in Slovakian capital Bratislava has been overturned.
From April 2017, Bratislava enacted a law which banned most forms of gambling, barring sports betting shops and lottery outlets, within the city.
This ruling meant over 300 casinos, bingo halls and slots venues were given orders to shut down their operations when their existing licenses expire.
But the Regional Court in Bratislava backflipped on that vote and declared it invalid. The court decided decided the decision to stage the vote a second time after it failed to pass meant proper protocol was not followed
Bratislava Mayor Ivo Nesrovnal said the Court's decision was disappointing after council called the vote on the back of a public petition calling for the gambling venues to be shut down.
Local media reports Mayor Nesrovnal as saying the fight was not over and they would appeal the decision to the Supreme Court.
Already 50 gaming venues, which had their licenses cancelled, in Bratslava have been shut down since May 1 when the ban kicked in.
Local media spoke to Olympic Entertainment Group, a casino operator with multiple venues in the city, who said they were looking forward to continuing on as normal.
Slovakia recently announced it was opening up its online casino market to internationally licensed operators, which means the state-owned Tipos has its monopoly ended.
Slovakia has a full regulated sports betting environment, with the government beginning to issue licenses to online sportsbooks last year.