Online casino regulation in Canada
Online casino regulation in Canada
Regulation of online casinos in Canada has received a shake-up in recent times, with provinces now having the power to regulate and license gambling sites and sportsbooks. This Canadian casino regulation is done at a provincial level and has essentially split the gambling industry into two. If a Canadian province has got legal sportsbooks they have regulated the industry, like Ontario. Other Canadian provinces allow their residents to play with offshore online casinos, with many of the top International casino sites accepting these customers. The top legal online casinos in Canada for September, 2023:

Top legal CA casino sites
---
Introducing gambling laws in Canada
Gambling has been part of Canada since settlers introduced it in the 1400s. But since then, things have changed on that front. It first started with using sticks for games and betting, to land-based casinos and now online casinos are prevalent in Canada.
The latter has taken over the world by storm and was given a shot by the covid pandemic that forced most businesses to close down or go online. The gambling industry was no different in Canada, which faced some of the strictest gambling laws in the world, under Prime Minister Justin Trudeau.
In Canada, most casino-resorts closed down. But luckily for gamblers, there are over 100 online casinos that will offer you betting services in the comfort of your home. So, are all these Canadian iGaming casino sites regulated? Well, we'll break it down below for you.
Canada has not been one of the countries to enforce gambling regulation via payment blocking, with most casino sites payment options that you will be familiar with available at sites that accept dollars.
---
Timeline of Canadian gambling laws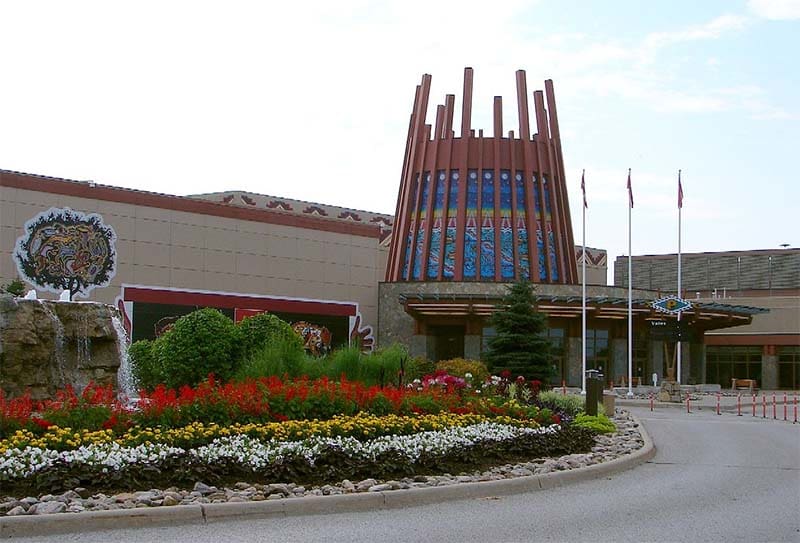 Canadian gambling laws have come a long way. In fact, there was a period when betting was banned entirely in the 17th century since residents spent too much time gambling. In the 1900s, authorities started to ease the gambling laws in Canada.
Below are some of the most significant years for the Canadian gambling laws:
1910 racing betting was permitted
1925 some forms of betting were allowed in fairs
1969 legalisation of lotteries
1985 betting on slot machines was allowed
1989 establishment of the first commercial casino
1998 the ban on dice casino games was removed
2012 online casinos were first legally adopted
2020 Canada introduces legislation which gives the provinces decision-making power over introducing casino regulation.
2021: Ontario becomes the first Canadian province to introduce legal online casinos, forcing many operators out of the market.
2022: Other Canadian states have made the declaration that they will legalise online gambling, however there has been little movement.
---
Gambling regulatory bodies in Canada
The Canadian online casino industry is huge. This can make things difficult for punters to find a genuine casino operator with a high level of regulation. For that reason, there are bodies that regulate online gambling activities in Canada. So, whenever you are looking for a casino site online, be sure to check if the operator holds a genuine licence. You can get this information from the operator's Terms and Conditions page.
Canadians in Ontario will find that they have got casino sites licensed by the Alcohol and Gaming Commission of Ontardio, while other provinces can gamble with offshore online casinos. Below are some of the best offshore gaming commissions that regulate online casinos in Canada:
UK Gambling Commission
Kahnawake Gaming Commission
---
Gambling legislation in different provinces in Canada
In Canada, the Federal Government does not have any limits on online gambling. But every province has its own gambling regulations, as discussed here:
Quebec- In Quebec, you can start gambling if you are 18 years and above. Some of the betting activities available here include casinos, charity games, race betting, and lotteries, to name a few. All these gambling activities are regulated by the Quebec Alcohol, Racing, and Gaming Commission.
Ontario- You must be 19 years and above to participate in any gambling activity in Ontario. Betting activities available in this province include online gambling, horse race betting, sports betting, and lotteries. In Ontario, gambling is regulated by the Alcohol and Gaming Commission of Ontario.
Alberta- The legal gambling age in Alberta is 18 years. Residents get to gamble on horse races, sports, online casinos, lotteries, and charitable gaming. The regulatory body here is known as the Alberta Gaming, Liquor, and Cannabis Commission.
British Columbia- You have to be 19 years and above to participate in any gambling activity in British Columbia. Some of the betting activities available to residents are lotteries, casinos, charitable gaming, horse racing, and online gambling, to name a few. All these activities are regulated by the British Columbia Lottery Corp.
---
Canadian casino regulation conclusion
In conclusion, the regulation of online casinos in Canada is a broad topic. Complicating things further, there are always new laws coming up since the industry is constantly growing and changing. A big part of this change has been the introduction of regulation, which gives the Canadian provinces power to tax and police gambling. We fully expect this rollout of casino regulation to continue well into 2023, as more provinces regulate online casinos. Also, given the re-regulation of the casino industry in Canada, there is always new online casinos popping up almost every month. You nee to be aware that given the patchwork of Canadian gambling laws, you might not be eligible to sign. up at all of them, because some are regulated outside of Canada. To ensure that you are protected from dishonest casino operators, always make sure that you only play at regulated online casinos.