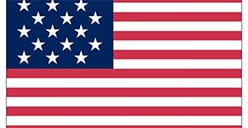 Two tribal casino operators in California have sued commercial card rooms over an alleged violation of state gaming regulations in their 'player-banked' games.
A report by The Times of San Diego details that Santa Ynez Band of Chumash Indians and Rincon Band of Luiseno Indians are in the San Diego Superior Court with a lawsuit against card room operators, claiming they are offering games that flout state gaming regulations.
According to state laws, it is illegal for card room to offer 'house-banked' games including blackjack, which allows players to bet against the house.
GUIDE: USA ONLINE CASINOS
However, with the use of 'player-banked' games, the card rooms are eluding the restrictions. With the player-banked games, players seated at the gaming table effectively serve as the house.
The California Bureau of Gambling Control (BGC) in 2016 allowed the cards rooms to offer the mentioned games, only if within every 60 minutes, the player-dealer position rotated to another member of the table. That said, the BGC added that provided an action at the table paused for two minutes, the same player-dealer is permitted to retain his position.
The state's casino tribes are however adamant that the games disregard the tribes agreement with the state, which gives them a monopoly on banked games.
The chairperson of Rincon Band, Bo Mazzetti, indicated last May that filing a lawsuit was critical, as it was "time to quit messing around with these guys."
The BGC has since October, indicated its plan to "rescind game rules approvals for games too similar to 21/blackjack that are prohibited by state law."
Despite this announcement, the California Nations Indian Gaming Association (CNIGA) chairperson Steve Stalling called it a delaying tactic.
Mazetti said the lawsuit was "not challenging the right of a business to operate, but rather the non-compliance with California law." He said the tribes' patience with California regulators has gradually eroded and the "lack of enforcement gives us no other option but to pursue legal remedies."
Card rooms cited in the lawsuit by the tribal casino operators include Bicycle Casino, Commerce Casino, Hawaiian Gardens, venues operated by Larry Flynt and others. It also mentions unspecified "third-party proposition players," representing private companies that serve as the 'house' in these banked games.
In the lawsuit, the tribes accuse the operators of providing unfair competitions aside from being a public nuisance. They are therefore seeking a relief to ban the mentioned card rooms from offering the prohibited games and will seek financial compensation.
More casino news