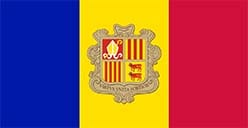 GENTING is hoping to open the first casino in Andorra.
The UK Casino group is on of 13 companies fighting for the license in the tiny European country.
Genting has reportedly put in a €140 million bid in conjunction with British investor David Gray, Arc Resorts President Mark Vlassopulos and Andorran business identity Mark Vlassopulos.
This bid has been matched by Catalan-based company Cirsa Gaming who are believed to be the frontrunners.
Genting, if successful, will build an integrated resort in Andorra and will create over 400 permanent jobs, while another team 600 will be hired during the construction period.
These projections are hugely important for Andorra officials who are attempting to boost tourism and in turn the economy.
Other companies vying for the license, which is expected to be decided on by the end of June, include France's Partouche, Barriere, Rainea and Casinos Austria.
Genting is a well-know company in the UK with over 40 licensed venues, but this would mark its first venture in continental Europe.
The Andorra government legislated casino gambling in 2016 on the condition the licensee invested over €10 million. Licenses will be valid for 20 years upon issuance.
Genting Casino Group has its base in Kuala Lumpur, Malaysia and operates in many countries around the world, including the Philippines, Malaysia, Australia, Singapore and the Americas.
The company has an estimated revenue of over $2 billion annually.
Andorra is yet to properly legislate the online casino industry with citizens free to play at legal Malta-licensed gambling sites.