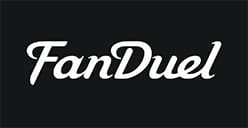 FanDuel launched its retail sports betting operations in the United States on Saturday, after a merger with the US division of Paddy Power Betfair.
The deal stipulates that FanDuel's name would be the merged company's primary brand in the United States, while Betfair US provides online mobile and sports betting products at the Meadowlands Racetrack, New Jersey venue.
In addition, the CEO of FanDuel Matt King will become the new CEO of the merged FanDuel Group, with operations including online horse racing wagering business TVG.
The US CEO of Betfair Kip Levin will also become the president and COO and maintain his position as CEO of TVG. Also the commercial finance director of PPB, Paul Rushton will serve as the CFO of the company.
The FanDuel Groups claims it is currently the "the largest online sports destination in the US" with a presence in 45 states, eight million clients and an annual revenue of $265m (€227).
"The new company embodies the strengths of TVG, Betfair US and FanDuel and brings together the brilliant talent, technological expertise, and shared resources to capture the US market opportunity in front of us." King said.
"This is a pivotal time for the sports world in general, and we are poised to build upon our individual successes and join forces to build the best fan experience in the sports industry."
After the repeal of the PASPA by the US Supreme Court, Paddy Power Betfair agreed to acquire FanDuel, which controls a 40% market share of the US fantasy sports market.
PPB on its side contributed its existing US assets and a cash of $158m for a 61% share of the combined business.
In the terms of the merger, it was agreed that after three years, PPB ownership can increase to 80% and 100% after five.