A Japanese gambling tycoon hopes to turn the Philippines into "the next Hawaii", with plans to open multiple casino resorts across the country's many beautiful islands.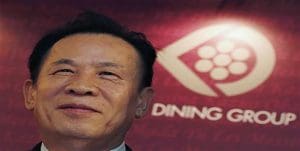 Kazuo Okada is set to open a new $2.4 billion casino resort in Manila, housing 993 rooms, restaurants, shops and meeting space.
Okada says he is also looking at the islands of Palawan and Boracay, both major tourists attractions.
"I would like to make the Philippines the next Hawaii, given that there are a lot of great beaches here," he told ABS-CBN television.
He is intent on tapping into the Chinese market, and hopes to turn Manila, and the Philippines more broadly, into a gambling mecca similar to Las Vegas and Macau.
The Philippines is "one of the best tourists spots for everybody", Okada said, stating that the air pollution in China and its major cities was driving people away from the country and towards beach cities and countries.
The new US$2.4-billion Okada Manila casino resort will officially open in February, with plans for operations to start on December 30 following a soft opening on December 21.
It is set along the glitzy Manila Bay strip of Entertainment City, which is quickly becoming one of Asian's prime tourists destinations.
Okada Manila looks to be a major boost in both tourism and employment in the region, set to employ approximately 10,000 people.
The Philippines hopes gambling can hit revenue targets of $7 billion, which would put it on the same level as Singapore and Las Vegas, by 2020.
With Okada's intent to turn the region into a bustling tourist destination, it's no surprise that the expectations are high.
The Philippines has been an attractive tourist destination for a number of years, but active attempts to clean up certain areas of Manila and make it a more accessible city will certainly prove to benefit the country and its citizens. It certainly has the potential to be the "next Hawaii".
Gamblers from United States can play real casino games online at BetOnline Casino, which runs a special bonus for new players.