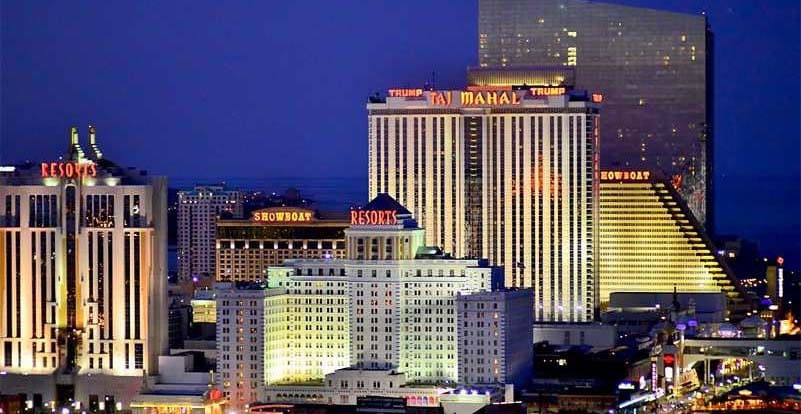 The union contracts that govern pay and working conditions for the majority of employees at Atlantic City's nine casino resorts expired on Wednesday.
Soon after, picketing began, with hundreds of Atlantic City casino staff putting down their cards and making their stance known outside the Tropicana.
According to union leaders, this occurred because new terms are still a long way off.

The principal casino union in Atlantic City, Unite Here Local 54, covers about 10,000 workers in a variety of roles at the facilities, including housekeepers, restaurant staff, bellmen, porters, and casino cocktail servers, among others.
Although live casino dealers and slot machine technicians are not covered by the union.


On the boardwalk, a peaceful demonstration was made encouraging patrons to demand the casino to pay its employees fairly. It appears the workers have the whip hand, with gambling venues and their online casinos are earning more money presently than they were before the covid pandemic.


However, casino operators claim that these figures are factually inaccurate because they only keep about 30% of online casino and sports betting revenue, with the rest going to third-party stakeholders.
They claim that the most important metric is in-person revenue earned from gamblers and that not all casinos have recovered to pre-pandemic levels.


Union officials have stated that they will picket as many times as required to show the casinos that they are serious regarding their request that workers are given better conditions.
Union president Bob McDevvitt said they were "united" and "ready to fight" and had clear outline of what must occur before they return to work.
"Our hope is the individual casinos will recognize that these are really big numbers that they are racking up, and that the workers have not had a cost-of-living raise in a while, he said.


The union has already been in meetings with, MGM Resorts International, which owns the Borgata, the city's best-performing casino. They also own Caesars Entertainment, which owns Caesars, Harrahs and the Tropicana.
Because Caesars is the Atlantic City's biggest employer in the industry, the Tropicana was chosen for the stop work movement.
Despite workers strong stance against their working conditions, the Tropicana picket was peaceful and they did not stop people from entering or leaving the venue.
Cleare Belfield, who works as a housekeeper at the Hard Rock casino, and has to clean 12 rooms every day, said it is a no-brainer that staff were given their demands.
"
"We work hard and we deserve a raise," she said.
"The price of commodities is rising, and we have bills to pay."
McDevitt, said a referendum by union members on whether or not to sanction a strike might take place before June comes to an end, but no date has been set.


Gloria Rosario, another cook at the Borgata, with 25 years experience working at Atlantic City casinos said conditions had deteriorated. Although she enjoys her job she will have to consider venturing into another line of work to offer her services if the new contract does not include a large boost.


"What we're making is not enough to live on," she said.
"I have four kids to support. You have to buy their clothes, their food. It's hard."


McDevitt said continuous strike action was most likely going to take place at various other casinos if the contract is not reviewed.


"This is actually the best relationship between the union and the industry that we've had in years," he said.
"Whether that translates to a successful contract negotiation or a giant fight is anyone's guess. But we're going to march until we win."
All casino news