Influential casino personalities from around the world
Influential casino personalities from around the world
In an era where online gaming is growing in popularity and adding to the global gambling coffers, casino personalities are engulfed in a battle for industry supremacy. Who are the industry's most powerful and influential? Let's take a look.

Best casino sites for players from your country
---
Overview
Gambling is one of the world's most lucrative industries. It's a consistently growing part of the global economy, generating more than $500 billion in 2014. While the past few years have seen slowdown in growth, gambling hubs such as Macau and Las Vegas are ever-evolving entertainment destinations, and as such they are constantly and fiercely changing the gambling landscape. At the heart of this change are powerful people, driving the change and looking for ways to enhance and evolve the casino experience.
---
Sheldon Adelson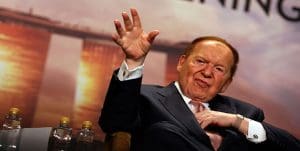 With a net worth of almost $30 billion, Sheldon Adelson, 83, is unsurprisingly one of the industry's most influential personalities. He is the founder, chairman and Chief Executive Officer of Las Vegas Sands Corp., one of the world's largest casino operators, with properties in Macau, the United States, and Singapore.
Adelson has been vocal in his distaste for online gambling, and is a vocal figure in the Restoration of America's Wire Act initiative, which aims to prohibit all forms of online gambling within the United States. Adelson is known for having called online gambling, "a societal train wreck waiting to happen." His support for the initiative comes as no surprise, and critics of the campaign say Adelson is using his wealth and power to influence lawmakers.
However, there's certainly no denying Adelson's contribution to not only Nevada but also the global economy. He is attributed with having coined the term "integrated resort", which refers to a property beyond the casino itself and includes the accommodation, dining, entertainment and shopping elements of a casino resort.
This sort of property has grown in popularity over the past few decades, having dominated the Macau landscape and moving to other Asian and Australian cities. As you can see, Adelson is a very influential and historically significant figure in the casino industry, and may yet be for many years to come.
---
James Packer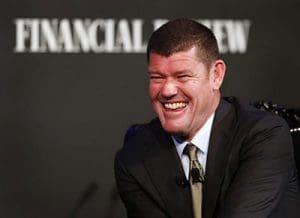 Australian will know James Packer well, the son of media mogul Kerri Packer who has risen to become one of the country's most revered businessmen. An influential media player, Packer is also a casino owner, although he recently relinquished majority share in Crown Resort.
That said, he is still highly influential and powerful within the industry, with the Crown Resort company operating two venues: Crown Melbourne and Crown Perth, with a third in Sydney set to open in 2020.
Packer also owns a stake in the Melco Crown Entertainment group, which operates casinos in the Philippines and Macau. There are also plans for a Crown resort on the Las Vegas Strip.
---
Kazuo Okada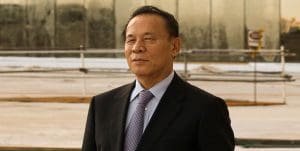 Kazuo Okada is an iconic figure in the casino industry. He is known for having sold slot machines to gambling operators with his company Universal Entertainment Corporation, and is also a key executive figure in the casino industry. The Okada Manila resort, developed through Universal Entertainment's Tiger Resort, Leisure and Entertainment, Inc., is expected to be completed this year.
He was also once an executive at Wynn Resorts, an operator of high-end casino resorts in Las Vegas and Macau. He maintains a 20% ownership stake in the company, and even contributed almost half-a-billion dollars of his own money to the Wynn group to help complete properties in Las Vegas and Macau.
---
Steve Wynn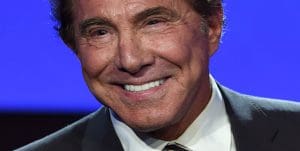 The Wynn names needs no introduction. You can see it plastered across some of Las Vegas' and Macau's most luxurious casino resorts. Steve Wynn is the founder of Wynn Resorts Limited, and has a net worth of almost $2.7 billion. His career started when he acquired controlling interest in the Golden Nugget casino in Las Vegas in the 1970s, which started a long and intimate history with the industry that continues to this day.
Wynn is in many ways attributed with having transformed Las Vegas into a "resort" town first a foremost. With his acquisition, he turned the Golden Nugget's gambling hall into a destination resort, and many Vegas casinos followed suit.
26 years later, Wynn opened The Mirage on the Las Vegas Strip, one of the most recognisable and profitable casino resorts in the city. The company has since grown to become the largest gambling operator on the planet, despite having only been officially founded in 2002.
Wynn Las Vegas, Encore at Wynn Las Vegas, and Wynn Macau Resorts are all at the core of the company's portfolio, having been heavily influenced by Wynn's design philosophy. His attention to detail and unique taste for style make his resorts stand out from the crowd, which might explain why they're all so popular and recognisable.
---
Stanley Ho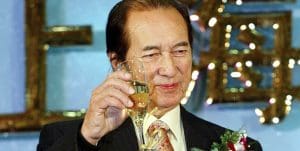 Despite having retired from the casino industry, the "King of Gambling", Dr. Stanley Ho Hung So, is often credited with having turned Macau into the gambling destination that it is today. Like so many moguls, he started small, and was granted a monopoly by the government in the 1960s, along with a few business parties, to offer gambling services in the self-governing city-state.
While the monopoly ended in 2002, which saw Macau grow even more into the world's largest gambling market, the Ho family continues to be an influential player in the industry. Stanley Ho's son, Lawrence, is the CEO and Chairman of Melco International Development. He also owns a 33% stake in Melco Crown Entertainment, as well as heads Summit Ascent.
Melco Crown is, as the name suggests, a joint venture between Melco International Development and Australian gambling operator Crown Resorts, with multiple properties in Macau, and the City Of Dreams Manila resort in the Philippines.
---
Mor Weizer, Per Eriksson and Roger Raatgever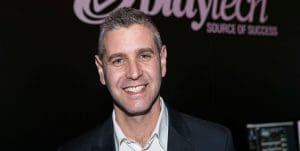 These three names aren't well known in the land-based casino industry, but they're huge players in the online space (and certain enemies of Sheldon Anderson). Mor Weizer is the CEO of Playtech, Eriksson of NetEnt, and Raatgever of Microgaming, three of the world's largest online gaming providers.
Online gambling is a growing industry, with countless online casinos offering a seemingly endless stream of online slots, live dealer games and other casino games, all of which can be played from home. The online casino business is seeing incredible growth year-on-year, and is currently worth more than $50 billion.
These three men have controlling stakes in three of the industry's most influential players, companies that in essence control what games people play, and when. As you can see from Sheldon Anderson's aggressive push to clamp down on online casino legalisation, the industry presents an immense challenge for the land-based casino industry, and these men are at the forefront of the battle.