How to play live dealer casino games on 4K TVs
How to play live dealer casino games on 4K TVs
It seems like every few years, a new standard of television picture quality is introduced. A decade ago, "Full High Definition" was the benchmark, and you wouldn't have been alone in wondering how picture quality could improve beyond "full". Funnily enough, Full HD is nearing obsolete status, replaced by 4K UHD (Ultra High Definition), which will itself be replaced by an 8K UHD standard in a few years. The benefits of this crisp picture standard are obviously related to visual and audio quality of your favourite movies, video games and sports. Thankfully, 4K television also allows for a more realistic and engaging live dealer experience while playing at your favourite online casinos.

Live dealer sites compatible with 4K TVs
---
Understanding 4K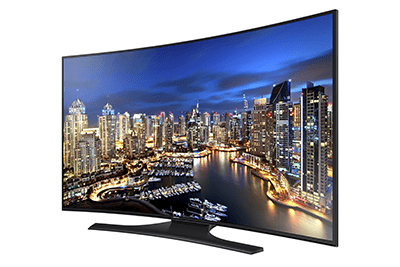 4K TV, or UHD, outputs picture quality at a maximum of 2160p, or 3840 pixels wide by 2160 pixels tall. If that's a little confusing to you, don't worry: most people struggle with the math of it all, and need to see the picture themselves to truly understand what 4K is and why it's so great. To put it simply, most HD televisions bought before 2012 would be a maximum of 1080p (Full HD), and 4K offers four times as many pixels as that standard.
Most standard Blu-Ray discs and HD television broadcasts are displayed in 1080p, although more studios and television networks are starting to service the growing 4K audience. If you have a Blu-Ray disc that isn't explicitly marked as "UHD", your 4K television "upscales" the image, meaning you'll get close to 4K quality, but it won't be "true" 4K.
The same can be said for most online casinos. Live dealer games aren't broadcasted in 4K, but that's not to say they can't be enjoyed on a 4K television, because you will undoubtedly notice some visual improvements. There's just no comparing Playboy Bunny Live Dealer on your desktop next to your 55-inch 4K television. That's online gaming in style!
---
How to play live dealer casino games in 4K
Seeing as though most live dealer games aren't broadcast in 4K, and online casinos are wary of Smart TV integration due to malware and security concerns, the best way to play on your television is by either streaming, or connecting your desktop or laptop to you 4K unit.
Connecting via HDMI: Most new 4K television sets and computers can mirror images by connecting via HDMI. These cables are generally pretty affordable, but you'll need to make sure your computer's video card is capable of 3840×2160 resolution. So long as your computer (preferably a laptop) is only 3-4 years old, it shouldn't have any issues.

If you're going to play live dealer games on your 4K TV (and perhaps enjoying the eye-candy of the sexiest live dealer croupiers on the big screen), you want to make sure the quality is at the absolutely best it can be, so you'll need HDMI 2.0 on both ends of the connection. Once you make the connection, you may notice that everything on your TV is really small: Windows Vista, 7, 8 and 10 all allow you to change font and screen sizes, so just mess around with the settings of your operating system.

Stream: Streaming live dealer games from your PC or laptop to your 4K TV is also another option for you, although it's a little more challenging and may require some networking knowledge to set up. There's also the option of using your 4K TV's Smart TV functionality to access your online casino of choice.
Smart TV: Some online casinos have been wary of Smart TV support due to security concerns, although most major manufacturers have ironed out a lot of the issues here. It's probably not as simple as connecting your desktop via HDMI in terms of functionality and speed (most Smart TV browsers aren't very intuitive), but it's still a useful method.

Register at any of our recommended online casinos from your desktop, laptop or mobile device.
Navigate to your television's internet browser.
Enter your online casino of choice and log in.
Start playing live dealer games for real money!
It's worth noting all of the above methods will merely upscale the picture and audio quality, as no casinos currently broadcast in 4K. However, there are plenty of live dealer games that offer crisp HD streams, making a 4K online casino experience well worth the effort to hook up.
---
Best Live Dealer 4K games
"Live dealer" is, as you might expect, a form of real money casino game that is played in real time with a real dealer. A camera is set up at a location, and you stream the video and play at the same pace as the real croupier. The benefits of live dealer games are numerous: you can experience the excitement and fast nature of a casino game without having to leave your home, and doing it in 4K only adds to the excitement! Some live dealer games even allow you to chat with other players, making for a truly sociable casino experience.
Microgaming

Microgaming is one of the leaders in live dealer casino games.

Live Dealer Roulette – Betting limits that range from $1 to $100
Live Dealer Blackjack – Play live blackjack with a dealer with betting ranges from $25 to $300
Live Dealer Baccarat– Try your like as baccarat with betting limits from $10 to $500
Live Dealer Casino Hold'em – Play the all-time poker classic with betting ranging from $10 to $500

---

Ezugi

Ezugi is a little-known but still highly respected maker of some of the best live dealer games out there.

It's most popular game is Live European Roulette, which features a number of exciting gameplay features:

Racetrack menu for neighbors and call bets
Full stats
Live chat
Multiple screenview options

Ezugi also offers other live dealer games:

Live Blackjack
Live Baccarat
Live Keno
Live Lottery

---

Evolution Gaming

Evolution is an industry leader when it comes to live dealer games. All of its games offer multiple viewing angles, including 3D view and Immersive View for Roulette and European Roulette Live, which offers fantastic slow-mo replays of the action.

Evolution live dealer games are also broadcast in HD, so you're bound to get the most out of your 4K viewing experience.

Live dealer games from Evolution are as follows:

Live European Roulette
French Roulette Gold
VIP Roulette
Immersive Roulette
Slingshot Auto Roulette

---

Net Entertainment

Known as one of the premiere software providers, NetEnt holds nothing back with its live dealer games, making it a perfect choice for your 4K gaming. Its multiple roulette variants make it an ideal choice for 4K live dealer gaming.

NetEnt Live Roulette
Auto Live Roulette
NetEnt British Live Roulette
NetEnt German Live Roulette
NetEnt Live Roulette Selection
Live VIP Roulette
NetEnt Rock'n Roulette
---
Where to play 4K live dealer games
We recommend a number of great online casinos that offer a wide variety of live dealer games from the industry's best software providers. All of our recommended casinos offer secure deposit and withdrawal options, and employ the gold-standard of security to make 4K TV and Smart TV gaming extremely safe.
You can play live dealer casino games for real money on your 4K TV at the top-rated casino sites in our table above. All of these casino sites allow you to play your favourite live dealer games on desktop, mobile, and stream to your 4K TV for optimal live dealer gaming.