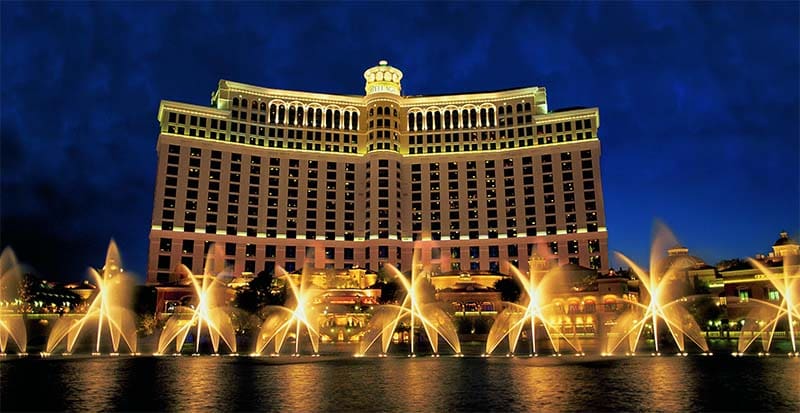 A man was detained on allegations of stealing a bag that contained more than $60,000 worth of casino chips at the Bellagio and was scheduled to appear in court in Las Vegas on Thursday, according to police.
On Monday, 28-year-old Clayton Bollier was taken into custody and is being charged with felony theft.
The CCTV footage from the Bellagio hotel and casino was reviewed on June 7 and revealed that Bollier had picked up a bag that had been left on a slot machine. According to an arrest record filed by the Metropolitan Police Department, the defendant claimed that the World Series of Poker was the reason he was in town.
Bollier was observed at the Mandalay Bay Casino on Monday. Officers from the Las Vegas Metropolitan Police Department were made aware of the situation. He was arrested by the Metro police for the theft of the chips. The details of the charges against him were not immediately reported.
READ: Red Rock Resorts to open new Wildfire casino in Las Vegas
Prior to his court appearance, he was detained at the Clark County Detention Center. The amount of bail was set at $2,000. It's possible the judge will modify it during the proceedings.
Also at the start of May, officers with the Las Vegas Metropolitan Police Department were on the hunt for another who was suspected of committing multiple thefts of casino chips from at least one local gaming establishment. Since November of last year, there have been a total of five thefts.
The Metropolitan Police Department issued both a video and a still photograph of the subject. Nobody knows for sure if he was ever taken into custody.
The police were unable to determine from which gambling establishments the chips were taken. They simply stated that the thefts took place in the 2000 block of South Las Vegas Boulevard, which leads one to believe that it may have occurred at The Strat. There is also no information regarding how much money was taken in the form of chips throughout the many crimes.
KVVU, a local television station, stated that before he left the casino, he took the chips that were on a gaming table with him.