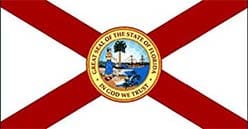 Downtown Miami is set to gain another gambling venue after an approval by the state regulators to grant a Jai Alai permit in the Edgewater neighbourhood to be run by West Flagler Associates.
According to a report by the website Florida Politics, the Florida Department of Business and Professional Regulations has issued a "summer jai alai" permit for the new edifice, as stated in a letter dated July 3 by the regulators.
Also read: USA Online Casinos
The poker and Jai Alai facility, to be built on a seven-acre property, would span multiple city blocks. The entertainment complex would be cover some distance, on the Biscayne Boulevard.
According to the statute cited in the decision by Florida Department of Business and Professional Regulations, the "summer jai alai" permit would permit gambling of jai alai games on the premises from May 1 through November 30 every year.
The permit, however, states that gambling "shall never be permitted to be operated during the jai alai winter season."
The Florida Politics also stated that summer jai alai permits are hot cakes during summer in Miami-Dade and Broward, because "at a minimum they allow a facility to open a card room and offer simulcast betting."
The West Flagler Associates, the owners and operators of Magic City Casino and the Naples-Fort Myers Greyhound Racing & Poker in Bonita Springs are behind the new "summer jai alai" facility and are expected to employ about 300 to 350 workers.
In an interview with Florida Politic, the vice president of political affairs of West Flagler Associate, Izzy Havenick expressed the company's fulfilment for the permit.
"We're very happy, and looking forward to employing people and creating someplace new in downtown Miami," he said.
He was quick to add that, the new facility has no site plan and name yet.