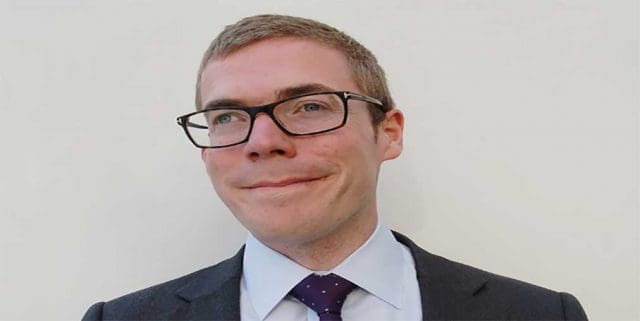 The UK gambling industry is undergoing plenty of changes, including how bonuses and their wagering requirements work.
The UK Gambling Commission's (UKGC) Raising Standards Conference 2017 addressed these changes, where Competition and Markets Authority (CMA) Project Director, George Lusty, spoke.
Mr Lusty revealed that the UKGC approached the CMA, concerned with the increasing number of complaints regarding unfair wagering terms and other practices by gambling operators.
The CMA launched an investigation, reviewing UK licensed online gambling sites, and social media, and declared that some operators had been flouting the rules and could in breach of the law.
"Having identified potential breaches of consumer law, we were keen to understand how restrictive terms and practices might be encountered by consumers as part of gameplay, and to understand any possible industry motivations for restrictive terms and conditions," Mr Lusty said.
"Our overall aim was to identify a number of sensible and practical solutions to remedy such breaches."
Concerned that the operators were breaching consumer law with their promotional offers, the CMA began a consultation process in October. According to Mr Lusty, the CMA will decide whether it will address the concerns behind closed doors, or if it will take the operators to court in December.
Mr Lusty revealed six "substantive concerns" the CMA has identified in online gambling, including;
Lack of transparency of significant promotion restrictions: An absence of clear communication in promotions preventing online players from making an informed choice as to whether they should opt-in.
CMA recommendation: Operators should ensure all promotional material is transparent, non-misleading and unambiguous on all advertising while making all terms and conditions accessible within one-click of the promotion.
Restriction on withdrawing deposit winnings: Confusion about match deposits and other bonuses where players have to clear wagering requirements, including the combination of deposit and bonus funds blurring the rules.
CMA recommendation: The law states that a player is entitled to their winnings and operators should either scrap bonuses with restrictions on withdrawals, display clear terms to detail the exact way to withdraw funds, and ensure gamblers have access to both a bonus balance with restrictions and an unrestricted cash balance.
Restriction on withdrawing unspent deposit funds Issues with players being unable to withdraw funds they have not gambled with, due to hidden terms and conditions.
CMA recommendation: All operators should remove restrictions on funds which have been deposited, but not wagered and ensure terms explain players have the right to withdraw their money.
Fairness and transparency of play restrictions: Confusion about specific terms attached to promotions, such as minimum and maximum bet sizes. Concerns about the inclusion of terms suggesting players could abuse the promotions, as they allow operators to suspend accounts among other consequences.
CMA recommendation: Operators should explain that promotional play restrictions do not apply to deposits or winnings and use clear terms for valid restrictions.
Withdrawing free bets or reducing their value The issue of operators removing free bets, or receiving restrictions, despite punters meeting the requirements of the bonus.
CMA recommendation: Operators should ensure they are not including account restrictions, which could void a free bet or reduce it after the punter has met all requirements.
Compulsory publicity: Concerns operators are using consumers' personal information and data for promotional purposes, without consent.
CMA recommendation: Operators must not use, enforce or seek to rely on these practices.
Mr Lusty added that a separate investigation has opened to address concerns raised by players when withdrawing funds, including;
Dormancy terms
The use of minimum withdrawal limits
Other terms which make it difficult for consumers to access money that is legally theirs
Looking for a fair online casino?
If you're looking for an online casino with fair and transparent promotions, players from United States should visit BetOnline Casino. Here you find a range of bonus offers, with clear terms attached, as well as a variety of real money games.