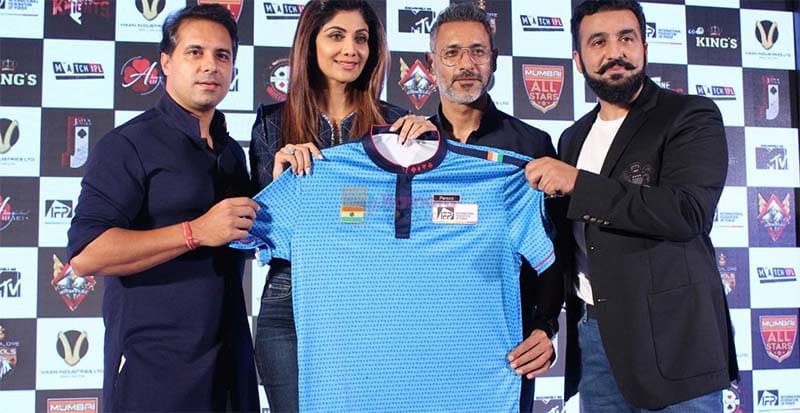 Founder of Viaan Industries Raj Kundra has revealed plans to develop an online team poker league that could see global participation, with the model to be used very similar to the Indian Premier League cricket competition.
The former Rajasthan Royals co-owner revealed plans to launch the World Online Team Poker competition after the roaring success of the Match Indian Poker League.
After being forced out of Indian Premier League cricket for betting on his team, Kundra founded the franchise-based teams poker competition and because of its success he now wants to attack the world stage.
"It will create an exciting poker in a team format that's never been seen or done before," he said.
Prize pool to lure in players
India is known for the game of cricket, but Kundra hopes that the country would one day become popular for its poker league.
With the entrepreneur's worldwide ambition for an online poker league, Kundra hopes that a global championship for World Online Team Poker League will be held annually in December.
Season 1 of the league has been slated for July and Season 2 scheduled for January 2019.
How will World Online Team Poker work?
The initial competition will feature 30 Indian teams with the top eight teams ultimately winning a share of the $1 million prize.
There will be monthly rankings and prizes with the overall top team winning the championship and representing the country in future global competitions.
To this end, countries such as the UK, US, Spain, Israel, Germany and Ireland have been contacted to prime their teams for the competition.
Indian authorities label poker luck-based
While Kundra remains hopeful and ambitious for the global poker league championship starting from within India, not many Indians agree that the country could birth the next poker boom.
Recently, Indian authorities kicked against expansions in poker gaming with several regions within the country refusing to embrace poker.
To drive home this point, a Bombay High Court sitting in Maharashtra decided in a recent ruling that it does not require skills to win at poker but pure luck.
Based on this court ruling, many individuals were slammed with gambling charges with chances of fines or jail-time.
This does not bode well for the game of poker in India and in February 2017, a police commissioner in Gujarat closed down a local club running poker games on the same basis.
The Gujarat police commissioner told as many as cared to listen that "poker is a game of chance and not skill which allows gambling in the game."
Despite these setbacks, poker continues to gain slow traction in India with Kundra trudging ahead with his own endeavours.