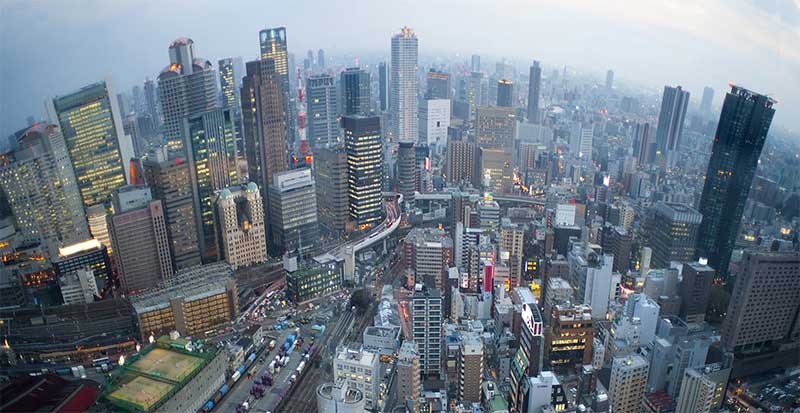 The operations of illegal casinos, especially internet casinos have sharply increased in the entertainment district of Minami, Japan, in recent years.
With this, the number of arrests made in illegal gambling has increased in Osaka.
The rise in these casinos is mainly because online casinos require little expenditure or staff to get started and the lack of regulated land-based venues in Japan.
Information from a source indicates a tout approached him at around 10pm during a stroll through Minami's neon-light entertainment district in mid-April.
The tout, who was casually dressed, requested that they have a drink together before revealing his true intentions. telling of online casinos, baccarat, and illegal slots.
The said casino was operating in a multi-tenant building with a room marked "Members Only." The room is equipped with several computers separated from each other by partitions.
Gamers pay a casino receptionist to bet on games like roulette or baccarat and their balance is shown on a screen. To prevent being trapped by investigating police officers, the gamer is required to make available their business or health insurance cards.
According to the source, he asked whether the operations were not illegal and apprehensible. The tout laughed it off saying, "If the police ask you something, just tell them you thought it was a gaming cafe, and you'll be off the hook." He said internet casinos have become lucrative due to its convenience.
An investigative source at the Osaka Prefectural Police said, "A lot of businessmen use internet casinos, but they're illegal, so you should absolutely not go," the source said. "You'll lose out in the end."
A senior gang member of an organised crime syndicate revealed the online casino business is very lucrative. However, they have to relocate from time to time to prevent being detected.
Online casinos in Japan are a grey area with none based here, however millions of Yen is wagered at online offshore casino sites every year.