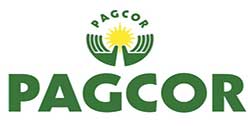 The Philippine Amusement and Gaming Corporation (PAGCOR) says the country's gross gaming revenue may hit PHP 186 billion (about $3.57 billion) thanks to increased returns from Philippine Offshore Gaming Operator (POGO) licences.
Andrea Domingo, chairperson of PAGCOR, said the agency was looking forward to raising the bar to PHP 6 billion ($115.2 million) in 2018 as against the PHP 3 billion ($56 million) generated by POGO operations in 2017.
Domingo made it clear that with the estimated rise of 9.4% revenue projected for 2018, online casinos would provide the largest share of the revenues.
"The gross gaming revenue, our target now, is PHP 186 billion," Domingo said.
"It is different from PAGCOR's gross revenue target. From there, we will be extracting PHP 65 billion ($1.25 billion) and we will be contributing 72% of that [revenue] to the state coffers."
According to Domingo, the PHP 6 billion target is made possible because the country's 53 licensed gambling operators are now very functional.
She revealed that when PAGCOR introduced POGO in 2017, only 35 gaming licences were issued.
Domingo disclosed that potential gambling operators paid $50,000 as application and processing fee for e-casinos, and $40,000 for sports betting.
After each applicant has their licence approved, online casinos are required to pay $200,000 and sports betting operators $150,000 to begin trading.
The revenue is ploughed into national coffers to fund government projects across the country.
Domingo said eight new gambling operators were waiting in line to obtain POGO licences for online sports betting.
She added that although more operators may still apply for licences, PAGCOR was intent on weeding out dubious candidates.
She also dismissed reports that high PAGCOR fees were driving Philippine operators to neighbouring countries such as Cambodia.
"If they [online gambling operators] can't afford us [PAGCOR fees], then they can't afford to pay the big bets they are getting," Domingo said.
"This is why we are very strict. We don't want fly-by-night people who escape when they're hit back."