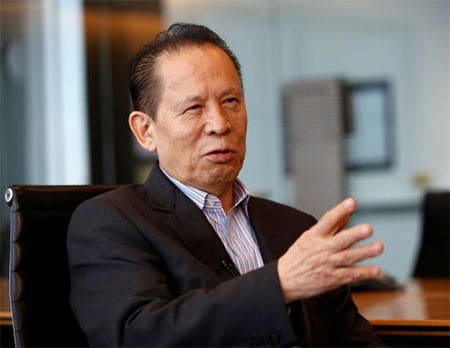 The Philippines Department of Justice has ordered the arrest of Kazuo Okada, the disgraced former chairman of Universal Entertainment.
The court has charged Okada with "swindling" US $3.2 million in fraudulent salary earnings and consultancy fees during his time as CEO of Tiger Resort, a major casino operator in Manila.
The Japanese gaming tycoon has repeatedly denied involvement in any dodgy dealings since he was axed last year by Universal – Tiger Resort's parent company – on suspicion of embezzling more than $20m.
ALSO READ: COURT OF APPEALS GIVES GREEN LIGHT FOR NEW PHILIPPINES CASINO
Okada went as far as to file a wrongful termination lawsuit against Tiger Resort and demand he be reinstated to all his former titles.
That came shortly after he was apprehended in Hong Kong last August on a litany of corporate corruption charges.
The pachinko magnate has played true to form on these latest allegations, denying everything and submitting a motion for reconsideration.
The Philippines DOJ has set Okada's bail at 348,000 pesos (US $6,627).