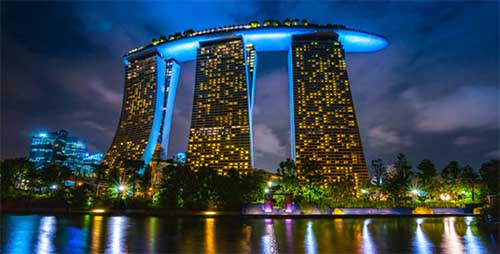 Singapore debuted the Gambling Regulatory Authority (GRA), on August 16, with the newly launched agency replacing the Casino Regulatory Authority (CRA).
This launch comes just a few weeks after Singapore completed the final steps necessary to implement its new regulatory regime.
GRA will now have authority over a variety of gambling services available within the sovereign island country, including both online casinos in Singapore and land-based gambling venues.
These regulatory changes will impact casinos, wagering on sports, lotteries, and even loot boxes in online video games.
The inauguration ceremony, which launched GRA, was held at the Suntec Singapore Convention and Exhibition Centre.
During the ceremony, Josephine Teo, Second Minister for Home Affairs and Minister for Communications and Information said the changing nature of the industry meant the regulator had to update thier objectives. .
She mentioned that the lines dividing gambling and video gaming have begun to blur as a result of the shifting preferences of consumers, which have also led to the creation of new gambling products.
"There are more and more variants of gaming, gambling and games of chance, such as those involving cryptocurrencies or using crypto technology." Teo stated.
In addition, the presence of cryptocurrencies serves a part in the growth of regulation for online gaming. There are some reputable platforms that do accept crypto, but there are also a large number of illicit betting sites that use digital currencies as their primary mode of payment.
Nonetheless, Singapore intends to find solutions for all of the potential problems that already exist and that might appear in the future. It is planning to conduct a comprehensive review of its Casino Control Act and, after that process is complete, it will make its recommendations public. Teo did not provide any indication as to when that may take place.
The laws governing gambling in Singapore are slated to undergo further amendments. The new framework, the specifics of which will be made public at a later time, will be crafted by legislators in collaboration with the GRA.
Since there are no gambling options available online, there was little reason to pass gambling regulations that would cover the digital domain. The new bod is aware that shifts are on the horizon and that it cannot ignore the expansion of real money online casinos.
More casino news