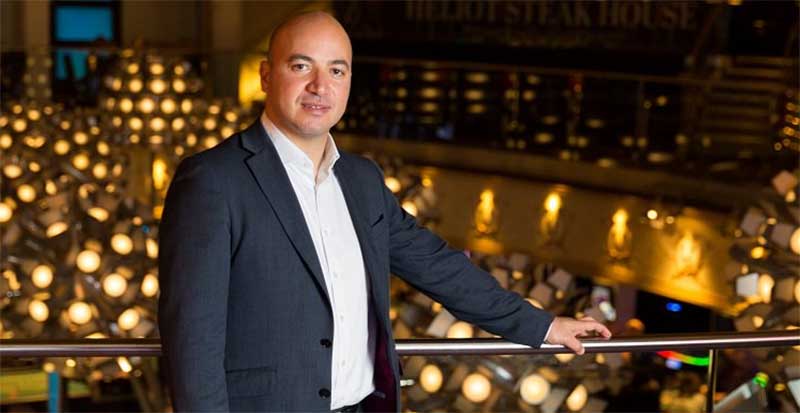 Stars Group CEO Rafi Ashkenazi says the purchase of Sky Betting & Gaming is "a landmark moment" in the company's history.
The $4.7 billion acquisition will be finalised through both cash and stock transactions and will result in Stars Group becoming the biggest publicly listed online gaming company.
"SBG operates one of the world's fastest growing sportsbooks and is one of the United Kingdom's leading gaming providers," Ashkenazi said.
"SBG's premier sports betting product is the ideal complement to our industry-leading poker platform.
"The ability to offer two low-cost acquisition channels of this magnitude provides The Stars Group with great growth potential and will significantly increase our ability to create winning moments for our customers."
It continues a big few months for the Stars Group after they purchased both Crownbet and William Hill Australia, which gives them a strong foothold in sports betting and a significant player database when poker is finally regulated down under.
Ashkenazi said the latest purchase puts them in the enviable position of being "the world's favourite iGaming destination." Some of the benefits for both customers and shareholders include:
A more diverse revenue stream and improved exposure to sports betting
A bigger presence in regulated markets, including the UK which has long been a prize for gambling companies.
More exposure to sports betting allows cross selling to other verticals like poker
A better offering of technology because of SGB having some great products
Potential for $70 million operating cost saving after merger
SBG has the UK's biggest online active player base and claims to have 80% of its revenues off mobile-based products. Some of its better known brands are Sky Bet, Sky Casino and Sky Vegas.
Over the last two years SBG has recorded approximate annual growth rates of 46% and 51% and with an an unaudited annual revenue of £624 million last year the business is well placed to continue its rapid expansion.
In good news for SBG staff the Yorkshire base will remain a key part of the merged entity, but there will undoubtedly be some consolidation in resources.
"We are delighted to join forces with The Stars Group," SBG CEO Richard Flint said.
"We have had a fantastic last few years and would like to thank CVC and Sky for supporting us in becoming a leading online operator in the UK. This transaction allows us to offer our best-in-class products to a truly global audience. We're excited about our future together."
Sky Group Chief Executive Officer Jeremy Darroch said the merger with Stars was a testament to the hard work of the team, and pointed out the exciting opportunities that lie with working with an international company.
For the Stars Group the purchases in 2018 have seriously diversified their revenue base. Hypothetically speaking if you include Crownbet, William Hill Australia and SBG in the 2017 figures the company's revenue mix would look like this 34% sports betting, 37% poker, and 26% casino.
In the same hypothetical scenario 75% of Stars revenue would have been from locally regulated markets.