Which celebrities gamble at casinos?
Which celebrities gamble at casinos?
We have compiled some of the best gamblers in Hollywood for your entertainment, and while you may end up being even greener with envy, you may learn some interesting tricks and the best games to play along the way.

Best real money casino websites
Celebrities are like high limit tables; they do everything the average person does, but with more money and that is probably why so many play at these high stakes tables. Whenever they do anything at all we want to know, but when they visit land-based gaming establishments we're even more intrigued and it's probably because we want to know what exact game they enjoy and how much they played with.
Our love for celebrities and interest in their daily lives is basically because they do whatever we wish we could do, with fast cars, seven figure bets on tablets and even organising a poker ring with some of the biggest names in Hollywood. Celebrities lead incredible and glamorous lives and make more money than they know what to do with. Regardless of whether they play at land-based casinos or online, we still want to know all about it.
---
The best card counter celebrity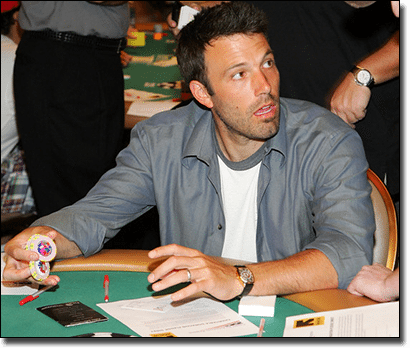 Ben Affleck, known for Good Will Hunting, Amageddon, and more recently Gone Girl, is probably the most intriguing celebrity when it comes to gambling, mainly because the back story relies on Affleck being intelligent. Actors who are good looking, rich, and smart? It is an unfair world we live in. Initially, he was part of a poker ring which featured Matt Damon (his bestie), Leonard DiCaprio, Toby Maguire and more big names (imagine the poker faces in that ring), but decided blackjack involved much more strategy and thus more appeal.
Playing at high stakes blackjack tables became a regular thing for Affleck, however eventually we started to notice his names in the headlines more so than ever, and not for his acting abilities. Affleck had made a name for himself for regularly being kicked out of land-based casinos, such as the Las Vegas Hard Rock Casino, where it was revealed he was counting cards.
While counting cards isn't actually illegal, contrary to popular belief, if players are any good at it, it means the casino is going to lose in the long run. This means that because Affleck was so good at card counting, he was winning a lot with this technique. Therefore casinos would request him to leave, since they would end up losing a lot of money.
Affleck eventually admitted that he could count cards and that was the reason he was regularly asked to leave, meaning he just has another thing to add to his resume.
---
Celebrity with the best poker face
While we aren't one to step on Lady Gaga's shoes, we do know who has the best poker face in Hollywood and that's Tobey Maguire. The Spiderman actor regularly takes home $50,000 each poker night he plays and has won over $10 million. Poker enthusiast Molly Bloom released a her book in 2014 which stated Maguire was a great player and he would be able to talk other players out of a good hand. She did state that he was a bit of a sore loser and also carted if $17,000 automatic poker machine around with him, making him seem a bit too serious when it comes to poker, but we would be too if we were playing with that much.
Regardless, Maguire makes a killing at poker tables and even played in the 2005, 2006, and 2007 World Series of Poker Main Event Championship. He only came 292nd in 2007 lasting until the fourth day and only taking $39,445 home, but that's better than we could do.
While his acting seems to go out the window when he loses, he definitely appears to have the best poker face during a hand.
---
The celebrity who is the most strategic player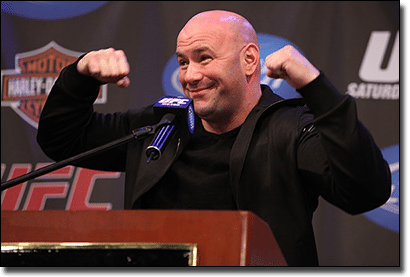 Dana White, the president of the UFC, is actually just as good at 21 as he is at creating the MMA, Ultimate Fighting Championship. A few years ago at the Palms Casino Resort, White's line of credit was reduced due to the large amounts he was winning at blackjack (we would hate to be the person who had to tell White the bad news). As a result, the strategic player played the game a step ahead of the Palms casino and refused to play at their 21 tables.
Obviously the casino didn't like this and it wasn't until the Palms CEO Dan Lee sent him a bottle of champagne worth around $5000 in early 2014 that saw White return. They probably regret it as in just under three months he had already won almost $2 million, which ultimately saw his limit reduced per hand.
Regardless, many speculators believe White is so good at blackjack due to card counting; however, he has claimed he doesn't count cards, rather he swears by a proven blackjack strategy. He claims Caesars Palace Las Vegas Casino is actually the only land-based venue which doesn't limit his hand, so if you are paparazzi or just want a happy snap of this celeb, you better be prepared to head to Caesars in Vegas – but we recommend not asking the receptionist if Caesar lived there as they've probably heard it one too many times.
---
Female celebrities are good at gambling too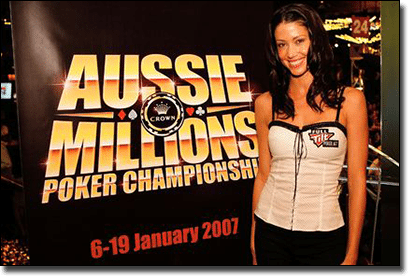 Remember that sexy exchange student in American Pie called Nadia? Well, the beautiful actress who played her was Shannon Elizabeth, and she is actually a very good poker player. So good, in fact, that she actually participated in the Seminole Hard Rock Poker main event and left with a good sum of money.
Although she only came 165th in the $10 million tournament, she lasted three days and walked away with $11,635. We're guessing her poker face is better than her career (no offence, but we haven't seen her in much else other than American Pie) and her skills even better with Elizabeth coming third in the NBC Heads-Up Poker Championship in 2007.
She actually claimed being a female worked to her advantage, since the majority of the other players were all male and underestimated how good she actually was. She even admitted to flirting with players to get them to fold, and with her beauty we can't imagine it would have been that difficult. The best player she highlighted for a female to play against however was the male who didn't want a female at 'their' table since they react and play forcefully, aggressively and ultimately impulsively which costs their hand.
So while many ladies feel they don't garner the same respect by men in the gambling realm, if Elizabeth is anything to go by they can actually use it to their advantage.
---
The player who became a celebrity due to his gambling
So he is only famous in a social media sense, but these days that is pretty much the definition of a celebrity. Dan Bilzerian became instantly recognisable all over the world due to his Instagram posts featuring yachts, sports cars, and lavish women draping themselves over him (oh and of course his hilarious, yet adorable, cat).
Everyone wanted to know how he was so rich, and while it has been said it was due to his father, we think he doubled or even tripled that at the poker tables. Bilzerian went from being the 'suticase guy' (look it up) to playing at the high stakes tables with billionaires very quickly which means the man has some skills.
In just over 12 months, Bilzerian managed to make $50 million by playing poker. Though that was direct from the horses mouth and other experienced poker plays are calling his bluff. Regardless, Bilzerian has become famous due to his gambling career something we would love to know how to do.
---
Do celebrities gamble online?
Since the paparazzi can't exactly go into celebrities houses or trace their Internet records, because not only is it illegal it is kind of freaky too, then we don't really know what they get up to when they are sitting at home.
While it seems celebrities mostly frequent land-based venues which feature slots, poker, roulette, blackjack tables and more all with high stakes attached, they could be playing online. Besides, many celebrities don't like to make the headlines for reasons other than their talent and if they enjoy gambling but aren't very good at it, we can't imagine they would frequent land-based casinos regularly.
Regardless, celebrities know just how fun gambling is and while the only time we may see them gambling is at land-based casinos, it still doesn't mean they don't enjoy dabbling in online gaming as well. We recommend checking out safe and secure online establishments, such as the ones we suggest to ensure players get the best experience when gambling online. There are also some big name poker stars you can follow on Twitter.
Royal Vegas Online Casino is our no.1 Microgaming casino where new customers can claim up to $1200 in bonus bets