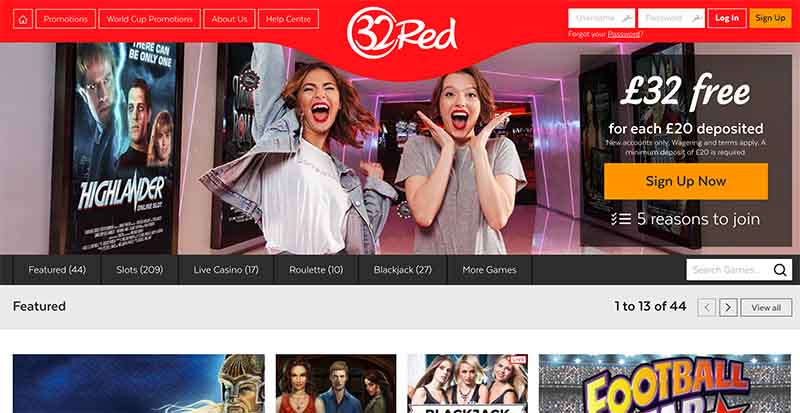 Online gambling operator 32Red has landed in some trouble with the UK's Gambling Commission coming down hard for irresponsible behaviour.
It's no secret that gambling websites make money off of people that lose bets, however that doesn't absolve them from responsibility when it comes to someone who may have a gambling problem.
The Commission Executive Director, Richard Watson, made a statement on a recent issue with 32Red and one of their customers.
"Instead of checking on the welfare of a customer displaying problem gambling behaviour, 32Red encouraged the customer to gamble more," Watson stated, before adding that this was "the exact opposite of what (sportsbooks) are supposed to be doing."
In the instance in question, 32Red accepted deposits totalling £758,000 from a consumer over a two-and-a-half year period between late 2014 and April 2017.
While exchange rates constantly change, that amount works out to be $995,000 USD when one uses June 21st's exchange rates at xe.com.
The UK's Gambling Commission noted 22 occasions where the customer hinted of having a problem with gambling and 32Red did not act properly when they gave the gambler free bonuses instead of checking if they needed help.
A gambler that has gone over what should be his/her limit can hint at needing help in several ways. In this case, the unnamed gambler stated that he/she had overspent, he/she seemed frustrated, and he/she attempted to chase after losses.
The notion of "chasing losses" is one familiar to those professionally involved in gambling issues. It describes someone who has lost money and feels compelled to try and win it back. When this doesn't work, the gambler ends up in worse shape than he/she was before.
What does it all mean to 32Red? Noting the failure to act in a socially responsible way and "money laundering failures" the Gambling Commission indicated that 32Red was being hit with a "penalty package" of £2M.
More gambling news