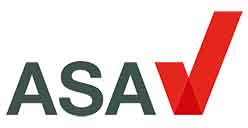 The UK's Advertising Standards Authority (ASA) has put Coral Interactive on notice after discovering games on their website which could be deemed to be targeting kids.
ASA has upheld a number of complaints against Coral for the promotion of slots, which the complainant believes are "likely to be of particular appeal to children."
The three slots in question discovered on February 20, 2018, on the Coral.co.uk site are Lucky Wizard, Rainbow Riches, and Fishin' Frenzy.
The products contain animated images, which are swimming fish for Fishin' Frenzy, wizards for Lucky Wizard and leprechauns for Rainbow Riches. These animated images according to the complainant are used to lure children.
Coral contends that the animations used are not cartoonish and do not look like any popular animated characters in films. With this, the company insist that the animated images would not attract children under 18.
Nonetheless, ASA observed that the fish was portrayed "in a cute child-like manner" while the leprechaun face is "highly stylized with a large nose, intensely flushed cheeks, big pointy ears, and had a big smile showing his large teeth."
ASA said the wizard, on the other hand, has "a large podgy nose, exaggerated cheekbones and had a thick colourful ginger beard with a long moustache with slightly curled tips."
ASA came down on a trio of sites for similar reasons some weeks ago, which is a strong indication of their resolve to enforce the "no kid-friendly games" policy.
ASA to clamp down on lying tipsters
A member of the Starting Price Regulatory Commission, Lord Lipsey has also filed a complaint with ASA this week against an ad by betting tipsters Isiris Racing Services.
In October 2017, a Racing Post ad by Isiris claimed its customers enjoy "a successful return on over 90%" of some 55 wagers made in the past 6 months or so". Lipsey believes this claim is false and could be misleading to those looking for legitimate tips.
A successful strike rate of over 90% in both sports betting and horse racing is unheard of over an extended period.