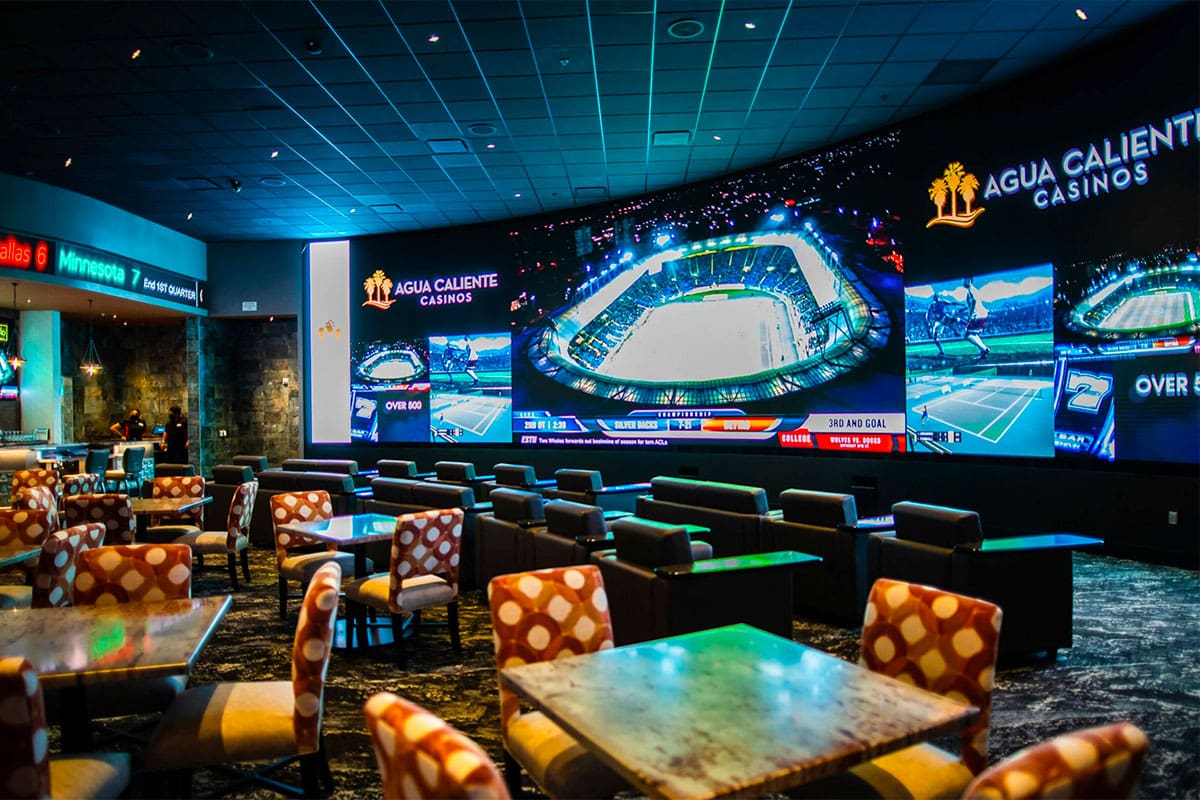 Agua Caliente Casino Cathedral City, situated in California in the United States, recently introduced eSports After Dark, which allows customers to participate in esports tournaments at the venue's sports bar.
The games on offer include classics such as Tetris, Super Smash Bros Ultimate, and Street Fighter V. Competitions will be held every Wednesday of the week from 8pm onwards.
The move continues a growing trend of gambling venues embracing the fast-growing esports scene. Perhaps the most renowned example is the HyperX Esports Arena at the Luxor Hotel & Casino in Las Vegas. 
Earlier this year, Esports Entertainment Group partnered with Hard Rock Hotel & Casino Atlantic City to host an in-person gaming tournament at the New Jersey venue. 
The Senior Director of Marketing Communications at Agua Caliente Casinos, Pearl Aguinaldo, commented:
"Launching eSports After Dark at Agua Caliente Cathedral City has been an exciting initiative for us. At its core, esports is an investment in our future, as it's a stepping stone for young gamers to be returning casino customers for years to come.
"The concept is still under the radar, especially for casinos, which means this entertainment is hard to find anywhere else. We understand that this industry will grow exponentially, so we jumped on the opportunity to invest in this new gaming vertical."
 
The competitions are divided into three groups: Ranked, Rotational, and High Score Neon Arcade, and give cash prizes. The titles available for the Ranked category are Street Fighter V and Super Smash Bros, which are provided within a span of eight weeks. The competition has been running for five weeks since it commenced.
 
Games for King of Fighters XV, Tekken 7, and Guilty Gear Strive will be rotated during the remaining period. Conflux Gaming, a tournament event provider, is in charge of hosting all eSports After Dark contests.