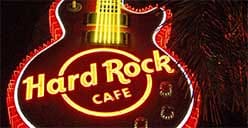 Casinos in Atlantic City had an impressive performance in July, with new products and venues shining, alongside online offerings.
Two of the city's debutants, Ocean Resort Casino and Hard Rock Atlantic City, achieved significantly different revenue results since opening on the same day in June.
Hard Rock was the highest earner among the two as it reported a land-based gaming revenue of $32.4, placing third in July's tally, while Ocean Resort took in $15.8 million, placing ninth out of the nine casinos in the city.
Figures from the New Jersey Division of Gaming Enforcement, shows the nine gaming venues in Atlantic City posted a brick-and-mortar gaming win of $272.3 million in July. This is a 10.1% rise compared to last year.
The figures improved by 11.9% compared to last year if last month's $25.9 million received by the NJ online gambling operators and the $1.6 million sports betting revenue earned by the three casino sportsbooks that were open for business in July are all put into consideration.
However, the gaming win will increase by 12.8% to $302 million, if the 3.8 million earned by sportsbooks at two state racetracks are added to the figures.
Narrowing it down to brick-and-mortar, slot revenues in July increased by 8.8% to $194.3 million with table games seeing an increase of 13.7% to almost $78 million.
Full year results recorded say brick-and-mortar win is down 1.9% to $1.39b, while slots were flat at $1b whle table games fell by 6.4% to $389.7 million.
Out of the nine casinos, Borgata was first with $71.1m with Tropicana second with $33.7m.
Also read: