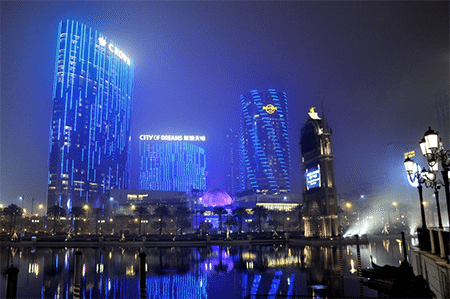 The New Macau Gaming Staff Rights Association, (NMGSRA) has petitioned the Chief Executive of Macau, Fernando Chui Sai On, over wages and working conditions.
This was after a protest by Melco employees outside the Macau City of Dreams casino. The NMGSRA, which organised the protest threatened to push forward their grievances to the government if Melco failed to address them, which they have finally done.
The NMGSRA is asking Melco to contribute to the Macau employee scheme not according to the workers base pay but per their complete salaries. They are also seeking the operator improve occupational health and safety.
Melco addressed the issue and the demands by saying they were open for discussion.
"We have had meetings with Macau Federation of Trade Unions (FAOM) and Macau Gaming Enterprises Staff's Association (MGESA), and have been in discussion with these associations regarding the additional bonus, contribution to the provident fund and offer of seats at gaming tables," it said.
"Melco responded positively during a meeting with Lee Chong Cheng, vice president of the FAOM and Choi Kam Fu, secretary-general of the MGESA, on August 10."
The labour group, however, disagrees with the information the company is giving to the public.
"It is unfortunate that the company is not giving any positive feedback to the employees, but only disclosing information through certain community and media groups…The company says it is discussing with the government how to distribute the bonus. How can this discussion last for over six months without any results?" the NMGSRA said in a social media post.
More gambling news