History of gambling and casinos in Australia
History of gambling and casinos in Australia
Gambling has existed in some form in Australia since the early-19th century. These days, Australians spend on average $19 billion per year on gambling, or around $1,500 per person. Its formed part of an Aussie culture that celebrates the freedom to punt, engulfing Australian interests for more than 200 years. Let's take a look back at the history of gambling in Australia, and how it's evolved into such a big-money business.

Top 5 online casinos for Australians
---
Origins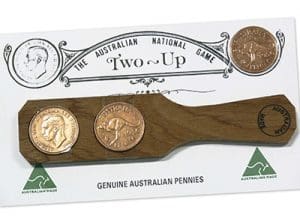 Some historians believe gambling first took place in Australia at a small horse race in Sydney's Hyde Park, more than two centuries ago in 1810. Others claim the first occurrence happened around a game of "two-up", which was a unique coin game brought over to Australia by the First Fleet and convicts. In Two-Up, two coins facing heads and tails are tossed up, and players bet on what the result will be.
This game grew in popularity over the years, booming during the Australian gold rushes engulfing the likes of South Australia, Victoria and Western Australia around the 1850s. It was criminalised in the 20th century as the government started to control and regulate gambling, but remains an important ANZAC Day tradition following on from its popularity among troops during World War I.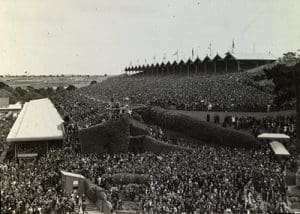 Horsing racing also played an important role in the evolution and spread of gambling in Australia. Organised racing started in 1810, before moving through Australia and eventually across The Nullarbor Plain. Men from all walks of life were engrossed by the pull of punting windfalls, as such leading to an initial horse racing boom that helped kickstart a gambling culture throughout the country. One of the world's most prestigious and lucrative horse races, The Melbourne Cup, fed into this culture after having been created in 1861 by the Victoria Turf Club.
---
The 20th Century
Perhaps one of the most significant inventions of the 20th century was that of George Julius' automatic counting. He had initially created it to make vote tallying easier, but it was used by bookmakers to tally wagers. This lead to real time prices and adjustments, streamlining the entire process and kickstarting yet another punting boom.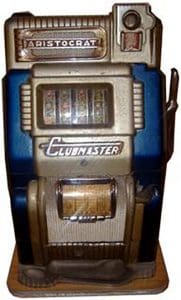 The Aussie love for gambling spread into state and national-based lotteries, which, despite initially being outlawed in the 19th century, came to form an important role in revenue generating for state schools, hospitals and other social services. These days, punters are services by a lottery service almost every night of the week, with each state hosting their own lottery games to compliment the nationwide games.
It wasn't until 1953 that we saw the first slot machine in Australia, almost 50 years after it was first created in the United States. Australian company Aristocrat, which exists to this day, created a game called The Clubman, which went on to become an extremely popular slot in NSW.
Soon after its invention, the state government legalised and began regulating the pokies industry, which arguably contributed to what we know as a thriving pokies industry in the 21st century. It may not have been until the 1980s that punters started getting video pokie machines, but the games were always popular.
Pokies stand as the most popular form of gambling in Australia, fuelled by state government legalisation of pub licensing to host the machines and attract gamblers.
---
Rise of The Casino
Strangely, despite such popularity and growth in both pokies and horse race gambling, Australia didn't get its first casino until the Wrest Point Hotel Casino opened in Hobart in 1973. This was the first time in Australian history that traditional casino games such as blackjack and roulette could be played in legitimate circumstances.
Ironically, the state of Victoria, which today is one of the best places to gamble in Australia, had mostly criminalised gambling outside of horse betting. Pokies and other casino games were strictly forbidden. This changed in 1991, however, when Joan Kirner's government legalised pokies and helped form the 1991 Casino Control Act, which led to the founding of Crown Casino, currently Australia's largest and best casino.
There's now a casino in every major city in Australia, and countless pokies machines. You'd be hard-pressed to walk into a pub in NSW or Victoria without seeing at the very least a handful of pokies machines. Gambling has become engrained in Australian culture – you'll even find songs about gambling written by famous Aussie musicians.
---
Online gambling
While Australian's are open to engage with and bet on international online casino sites, the 2001 Interactive Gambling Act (IGA) prevented localised firms from setting on digitised and live in-game betting services. This could yet be strengthened in the coming years, with a strong anti-gambling push occurring to completely outlaw the use of online gambling, and for online casinos to be banned from servicing Australians.
---
Gambling in the 21st Century
With the rise in online gambling, and more people than ever visiting casinos and betting on horse racing, gambling is on the rise Down Under. Online betting agencies offer markets in pretty much every field, from horse racing and competitive team sports, to the most recent addition, eSports, which is virtual video game competitions. It's formed an important part of Australian culture, something it has been part of since the early 19th century.