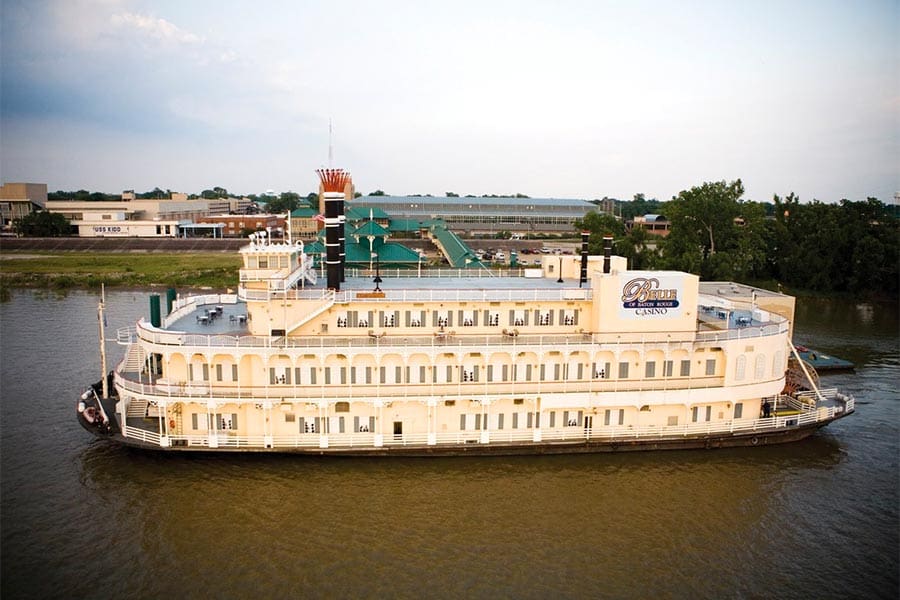 The Belle of Baton Rouge, a riverboat casino and hotel owned and managed by CQ Holdings, will be moving ashore after the Louisiana Gaming Control Board approved its US$35 million plan to become a land-based casino. The construction for the relocation will start by April 2023 and is projected to end in May 2024.
The Belle riverboat will be docking at its onshore property in downtown Baton Rouge where it will open a 16,500-square-foot gaming floor in the casino's atrium that will operate 316 slot machines, 14 table games and a sportsbook spanning 2,500 square feet. The casino will also feature dining options such as an oyster bar, a pizza station and a café, with bowling lanes and a wine bar for the entertainment of guests.
CQ Holdings plans not just to dock the riverboat casino in the hotel but to renovate the land casino hotel that had fallen into disrepair since the COVID-19 pandemic started in 2020. Before the land casino was shut from pandemic restrictions, it worked hand in hand with the riverboat casino.
READ: Best US casino sites in 2022
However, it will be getting a new look soon, with the first phase of renovations involving 90 out of its 288 rooms. The Belle will also be adding cruise line dock access to its many facilities. This will let American cruise lines dock riverboats there for a few hours.
President and CEO of CQ Holdings, Terry Downey has confirmed demolitions are underway already. He noted that the massive property has "unlimited potential".
"Everybody talks about wanting to see something great at the Belle," he said.
The renovations will make the casino "a very boutiquey, very fun" place, Downey said while commenting on the interior decor choice of the hotel consisting of a modern, industrial theme.
The move, unanimously voted for by the gaming commission, is expected to generate 200 jobs for Baton Rouge. Additionally, for Belle of Baton Rouge, it will help it recapture the business it had lost due to pandemic restrictions and other market restraints while attracting more tourists to the area.
This will be the second riverboat CQ Holdings will be relocating onshore.