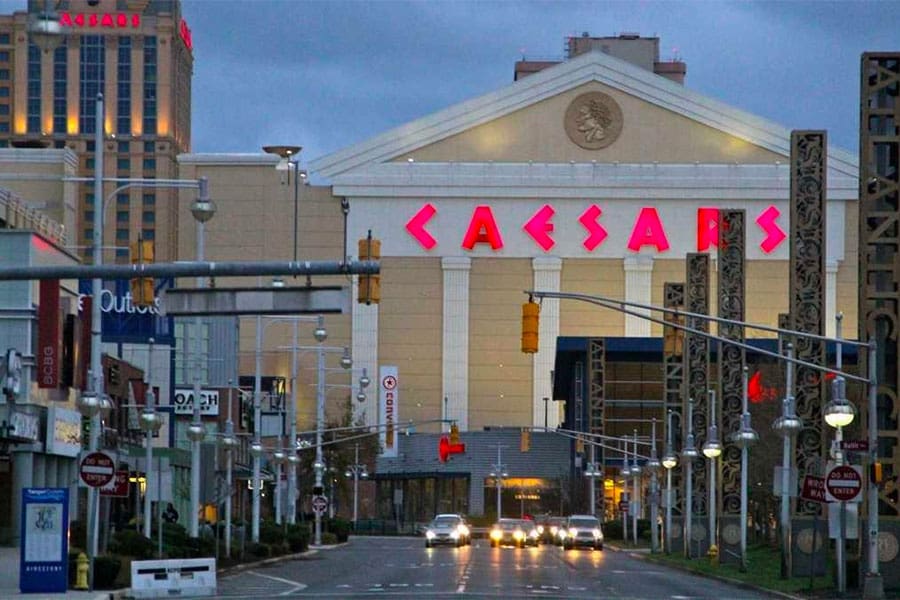 Caesars Entertainment, Inc. has officially released its Corporate Social Responsibility report for 2021-2022.
There, the company detailed its progress in four vital areas, such as environmental impact, education, and responsible gaming, as well as its diversity, equity, and inclusion attempts between the second part of 2021 and the first six months of 2022.
According to the published report, the casino entertainment company was en route to attaining its goals for ethnic and minority hiring, which will be implemented in 2025. The report also shed light on a new range of essential topics brought up after an extensive stakeholder mapping exercise and an equally thorough materiality assessment.
Caesars' SVP of Corporate Social Responsibility, Heather Rapp, commented on the material assessment and how it was integral to the recently released Corporate Social Responsibility report.
"As we continue to work toward and reflect on our goals, the materiality assessment that was conducted this year was extremely helpful for us to engage in insightful conversations and review the importance of CSR-related issues," said Rapp.
"Caesars has created a strong CSR framework that continues to drive our mission of being a better employer, corporate citizen, and diversified gaming leader. This report and this year's objectives are a testament to that progress."
Caesars is the largest casino entertainment firm in the United States. It boasts a market capitalization worth over $7.5 billion and, over the years, has committed itself to being atop the gaming industry in terms of more diverse hires in leadership positions. Caesars is also known for placing more women than most gaming establishments in top-ranking and executive roles.
The gaming and hospitality company previously pledged that by 2025, women would fill around 50% of the leadership roles available in Caesars. This includes both senior and mid-level management positions. Caesars also promised that 50% of the available jobs would be held by people of color (POC) by 2025.
The organization's 2021-2022 report disclosed that at the end of 2021, Caesars' mid-level positions comprised 46% women, and POC held 43% of the firm's leadership positions. The percentage is 1% and 3% higher than the figures from the previous year, respectively.
Caesars' diversity hiring data for women in senior leadership roles, however, recorded some decline. The report revealed that as of January 1, 2022, women made up 32% of the firm's leadership roles which is 3% lower than the figure provided in the 2020-2021 report.
Caesars officially made its diversity goals known in 2020, around the same time the former Caesars Entertainment and Eldorado Resorts merged to become a single company.
Over the past few years, Caesars – along with other notable US gaming companies like Wynn Resorts, Las Vegas Sands, and MGM Resorts – has displayed a commitment to the growth of more women leaders as well as POC in their firms.
Women have faced considerable gender inequality in the hospitality sector, mainly in terms of advancing in their careers or securing promotions. Caesars alone has over 54,000 people directly under its employ.
The organization's Corporate Social Responsibility report highlighted Caesar's Emerging Leaders Program as a means to promote the standing of women and POC in the company.
"This program was launched to provide high-performing Team Members at the manager and director level the opportunity to expand their company knowledge and develop new skillsets. The year-long program focuses on professional development, networking, exposure, advancement, and diversity," the report read.
"Team Members participated in the program in 2021, after which 15% were promoted to leadership roles by mid-year 2022, including nine women and nine people of color, demonstrating our inclusive approach to talent development across the company."
The L.A.-based company further revealed that it was still taking steps to "achieving full gender and racial parity across our organization".
Caesar's progress report also emphasized other areas, such as the environmental impact of the company and its attempts to reduce its carbon footprint by diverting waste from landfills and decreasing water consumption.
The topic of education was also highlighted, and the report revealed that Caesar had begun an educational assistance program for the organization's team members. The program will help in areas like student loan debt repayment, tuition assistance, dependent scholarship opportunities, college savings plans, and several others.
Responsible gaming was another topic the report gave an update on. Caesar's team members in the organization's iGaming and mobile sports betting division were introduced to its responsible gaming program. The company now boasts 1,600 chairpersons and ambassadors to spearhead responsible gaming in the industry.