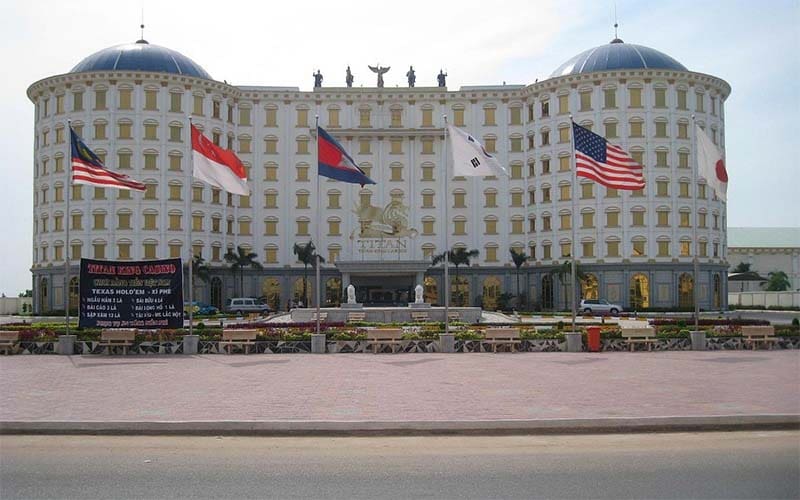 The Commercial Gambling Management Commission of Cambodia (CGMC) General Secretariat of the Ministry of Economy and Finance (MEF) has announced the renewal of the validity of 47 casinos and seven games of chance licenses to operators across the nation.
So far, it has renewed a total of 70 licenses, as it earlier in June renewed 13 casino and three games of chance operators.
In line with the government directive issued in October 2021 making casinos and luck-based game operations renew their licenses annually, a total of 129 casinos, including the 13 approved licenses in June, applied for license renewal with the gambling regulator.
The 70 licenses renewed were already existing licenses as no new license have been granted by the body.
In a statement to the local news outlet Khmer Times, Mey Vann, secretary of state of MEF and member of CGMC, mentioned that the awarded licenses were part of the strategies the government is employing to boost the economy and ensure business resumption after COVID-19 had necessitated an intermittent suspension of casino operations for about two years.
"After the government released tourism recovery strategies and aviation reopening, they probably hope that they would be able to see more tourists coming," Vann said.
He added that the expected tourists will mostly come from Vietnam, Thailand, Malaysia and European countries, excluding China as it is still on strict lockdown due to its 'Zero COVID-19' policy.
Venn said that due to the limited number of casino guests in the country, operators, with the renewal of their licenses, should embark on marketing campaigns to attract visitors from other countries.
Furthermore, the government is hoping to reopen the tourism and aviation sectors of the country to recover the struggling casino industry.
The casino industry in Cambodia suffered a heavy hit with the intermittent closure of gambling operations. Though the country was among the first to later open its gaming floors, it is still experiencing a major shortage of revenue and manpower. Per government requirements, the industry is meant to remit a total of KHR174.2 bn (US $43.55m).
However, the industry has only been able to remit just eight per cent of the figure, with most of it coming from lotteries and raffles. Currently, out of the 200 registered casinos in the country, only 20 are open. but are facing a shortage of workers.
The closure of commercial casinos has led to the proliferation of illegal real money casino websites.
Titan King Casino Hotel & Resort Hotel Manager Hak Vy, located in Bavet City, expressed optimism about the industry being resuscitated.
"…I hope that people will return to work in these businesses when all casinos are opened and I think at that time it will be easier to recruit staff," he said.
"All in all, I have seen businesspeople in casinos are more active these days expediting renovation and doing promotions. I have heard more often about financial cooperation between them in their businesses."