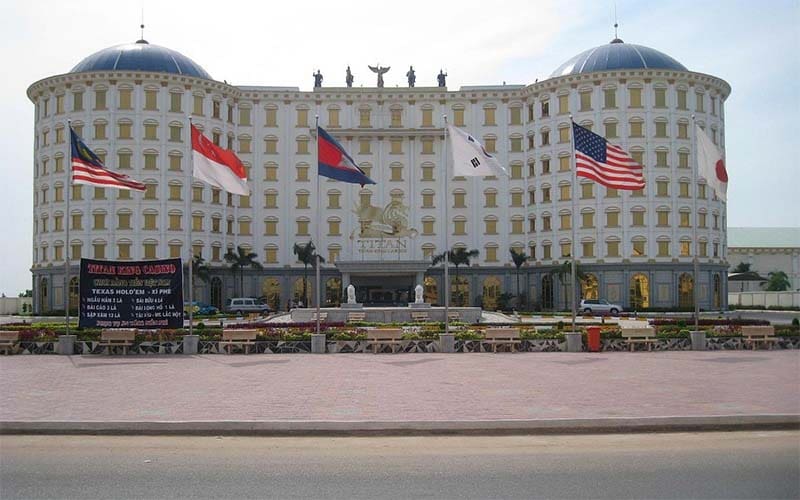 The Cambodian government has announced that it will begin to actively crack down on illegal gambling establishments in the country.
This will include formulating guidelines for identifying these black market casinos, both physically and digitally. The government is doing this to curb organized crime while restoring the country's tarnished image.
To most Westerners, Cambodia is a hotspot for kidnapping, human trafficking, illegal gambling operations and fraud.
According to Khmer Times, the country's news outlet, the government has recently started putting pressure on its provinces to put more effort into stopping illegal gambling.
Secretary General of the Cambodian Gambling Regulatory Committee (GRC) Ros Phearun is spearheading the changes to the law changes. His connections as a high-powered politician in the country make him poised to making a change to the industry.
Already, he is urging regional leaders to intensify their efforts in shutting down illegal casinos in their respective areas. The secretary-general is hoping to use the country's impending elections to influence regional leaders to enforce action.
Phearun notes that illegal casinos have grown unencumbered because the regional government is lax about enforcing the law. He added that Cambodia has more illegal casinos than legal, and while there are about 140 casinos in Cambodia, only 60 are licensed to operate.
And while the government has been able to identify 80 unlicensed gambling operations, the reality might be grimmer than that as there are definitely more unidentified real money casinos running.
There are so many reasons to close down these nefarious locations, with the most important being that it is a breeding site for a crime. For instance, Sihoukanville, a Cambodian city is well known internationally as being the site for crimes like kidnapping and human trafficking.
The secretary-general is aware that ending illegal gambling and other criminal activities in the country is not a day's job or a walk in the park.
One major problem it is facing in this regard is the harder to trace illegal online casinos. However, GRC plans to work with the Ministry of Digital Economy and Society to eradicate illegal gaming. It is even ready to learn from Thailand (top Thai casinos) which got rid of 2800 illegal online gaming and 1,259 illegal physical sites in one year.
Recently, Phnom Penh police arrested 11 persons for running an illegal casino in the area. Additionally, the minister of Digital Economy and Society Chaiwut Thanakamanusorn reports that the ministry has recorded significant progress in its quest for ending illegal online gambling in the country.