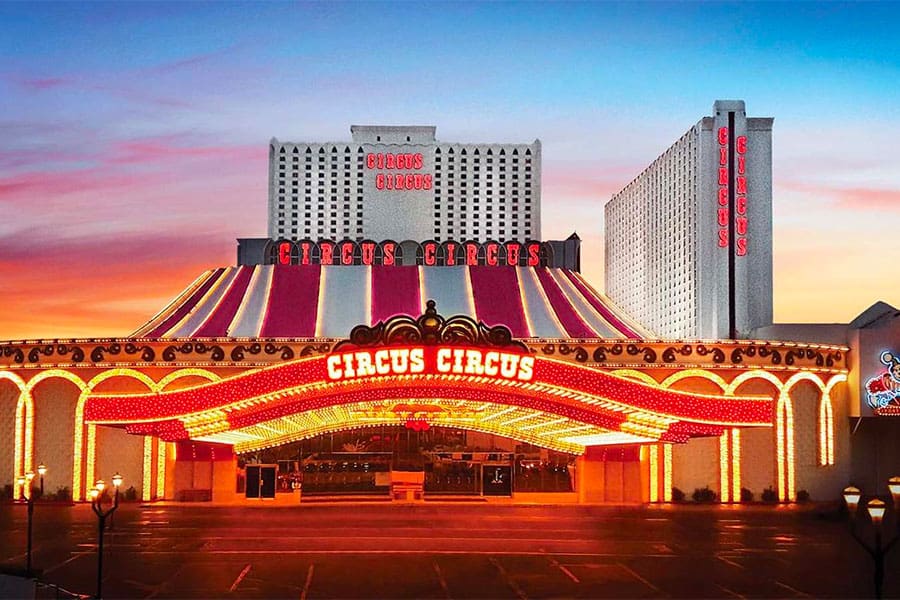 Ever since Circus Circus, the Las Vegas Strip casino resort, was acquired by billionaire Phil Ruffin for US$825 million in early 2020, it has been undergoing a facility renovation.
 
Ruffin has adopted an innovative model at Circus Circus. The resort/casino has been undergoing renovations since the COVID epidemic struck, with no significant promotional activity.
The estimated cost of the refurbishment is $30 million – a fair amount by Las Vegas standards.
 
Shan Gerety, Circus Circus Senior Vice President, said Ruffin is going the great lengths to ensure the renovations restore the facility to its former glory.
 
"The owner that we have now, he is fantastic and he really puts a lot of effort and energy into making Circus Circus better," she added.
"A lot of it is just to continue to create Circus Circus to be the property that people thought of back when it was built in 1968… Bring back some of the glory days and really try to capture an all-inclusive experience."
ALSO: BEST ONLINE CASINOS FOR U.S. GAMBLERS
 
The remodeling will not affect the concept of the hotel. Instead, repainting will be done to retain the original circus atmosphere, and the iconic big-top will also be renovated. The pool at the resort was also completely renovated, increasing its diameter and presenting a 'new resort' appearance.
Currently, the Circus Circus casino features 2,200 slot machines, 30 table games, carnival and arcade games, and more. Well over 3,700 guestrooms are located in the hotel towers of this complex.
Gerety said that part of the unfinished property renovation would include adding the casino's famous red-and-white circus tent that welcomes guests on arrival, and also resuming the use of radiant and inviting colors.
 
"Back when the property opened, it had a lot of bright, fun colors," she said.
"We want to get back to the bright pinks and purples and blues. Make it feel more like a circus."