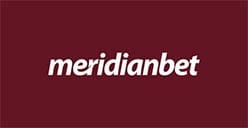 The newest operator to acquire a licence in the Colombian gambling market is Meridian Gaming; making them the 15th company to receive an online gambling permit in the country after it decided to re-regulate the domestic market.
The national gambling regulator — Coljuegos — has given the company a license for its website MeridianBet.com.co to offer real money bets on sports.
Other operators holding licences in the country include apuestalo.co, betalfa.co, betplay.com.co, colbet.co, codere.com.co, mijugada.co, masgol.co, luckia.co, sportium.com.co, rushbet.co, aquijuego.co, rivalo.co, wplay.co, and zamba.co.
According to a statement released by Coljuegos, two other licensed websites will go live before the end of this year.
In recent times the Colombian government has cracked down on illegal websites as it attempts to stop the flow of money to websites regulated elsewhere. The government sees online gambling as a much needed tax windfall for the country and a boost to the country's national health and social services.
The president of Coljuegos, Juan B. Perez Hidalgo revealed that as much as "2,534 illegal elements of games of luck and chance" had halted their service within this year.
He also noted that the huge sums of taxes evaded by such illegal operators could have "financed the subsidised health system and served more than 107,000 Colombians".
More gambling news