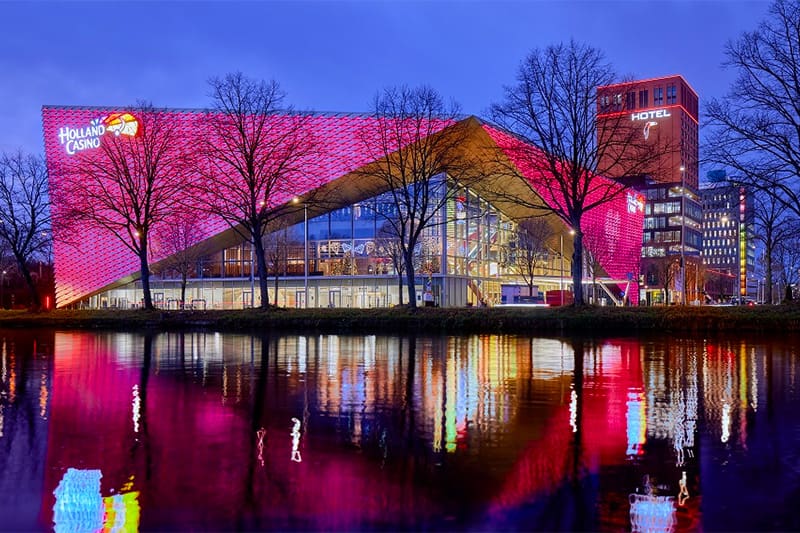 Last week, Dutch gaming company Holland Casino held a grand-opening ceremony to inaugurate its latest land-based facility, situated in Utrecht.
The official ceremony was technically a retake of its previous opening, which was held in September 2021. Still, due to COVID-19 imposed measures and restrictions, which issued a social distancing law, a formal indoor gathering was withheld.
After the restrictions were lifted, Holland Casino was able to host its official ceremony, hosting over 1,200 guests on the new Utrecht property. The ceremony provided numerous drinks, food, and entertainment for guests. A significant entertainment highlight was a performance by Dutch opera star Maria Fiselier.
Among the list of renowned guests and invitees, the group CEO, Petra de Ruiter, attended the ceremony. He was asked to perform the Holland Casino tradition with the 1,200 guests as witnesses. The official debut of the property commenced immediately after de Ruiter had taken to the roulette table to place the first ball and spin the wheel.
READ: Top Netherlands casino sites in 2022
De Ruiter commented on the extravagance of the new Utrecht casino and its ability to bring only the best experiences and luxuries to European guests.
"Since I started at Holland Casino on 1 September, I have personally experienced the hospitality of my colleagues. This festive evening was certainly no exception. Our people provide a safe and responsible range of games in a hospitable environment," he said.
"Holland Casino Utrecht is not only the dazzling diamond on the ring of Utrecht where many guests spend a pleasant afternoon or evening; it is also one of the most sustainable casinos in Europe. That goes very well."
The Utrecht property is part of Holland Casino's network of leading retail gaming companies. The newly launched property is the 14th location in Holland Casino's network of gambling venues and an important milestone for the leading gaming company's plans for further expansion across the Netherlands.
The Utrecht property began official development and construction in 2019. Its blueprint boasts a layout of 11,000 metres squared, accomodating more than 650 slot machines and more than 40 classic gaming tables.
The new Holland Casino property is situated in a prime location. There are 700 roof-mounted solar panels and 62 advanced charging points for electric cars. Although Holland Casino may look like it has limited its development and expansion to only land-based casinos, the leading gaming company not only eyes regional expansion, but also online expansion globally.
The new Holland Casino Utrecht venue is among the distinctive array of high-class casinos the company has already established. These include Amsterdam West, Amsterdam Central, Eindhoven, Breda, Enschede, Leeuwarden, Groningen, Nijmegen, Scheveningen, Rotterdam, Valkenburg, Zandvoort, and Venlo.