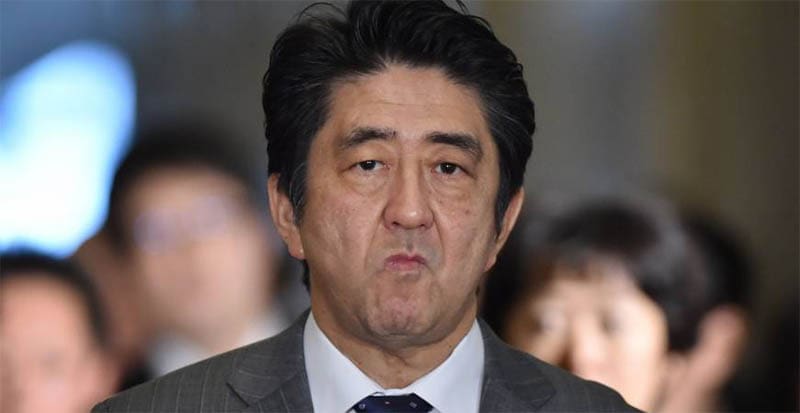 Chances might be becoming slimmer for casino companies trying to make an entry into the Japanese market.
Galaxy Entertainment, MGM, Melco and Wynn Resorts are some of those eager to invest in the new market, however, the political problems of Prime Minister Shinzo Abe could see the landscape change again, with a growing backlash coming from the public and unfriendly legislation also issues prospective license holders have to face.
The business-friendly administration of Prime Minister Abe has brought Japan excitingly close to making land-bsaed casinos a real possibility. In principle, casinos are now lawful, and betting companies are ready.
The Las Vegas Sands and MGM Resorts International claim they are going to invest up to $10 billion respectively should they get the approval to open a resort.
Lawrence Ho, the CEO of Melco Resorts & Entertainment said that he will relocate the head office from Hong Kong to Tokyo if presented the opportunity. The industry could generate an annual revenue of $25 billion when developed fully, based on a 2017 report from CSLA, the investment group.
There is numerous people opposed, with many not interested in the development of the gambling industry, as indicated by opinion polls. And if the embattled Prime Minister resigns, it's likely his successor will be swayed by the public opinion.
Many people in the reigning Liberal Democratic Party have not been persuaded by those promoting casinos, and more old-fashioned political figures like Shigeru Ishiba – a possible replacement of Abe – seem to be cautious, according to Takuji Okubo, an economist that works with Japan Macro Consultants. Local authorities outside the capital metropolis might be doubtful too.
The new regulations making waves indicate pressure is increasing already. A bill approved last Friday will impose 6,000-yen entry charges ($55), restricts patronage by residents and enforce a 30% tax on casinos.
There is a worrying precedent in the Japanese pachinko industry, wherein continuously difficult laws have rendered the once-famous slot machines drastically less profitable for customers and businesses. Listed pachinko shares depict a gloomy story of recent times, having performed poorly in comparison to other Asian betting companies.
On the other hand, the Japanese market is quite expensive. To get into the market might require up to $8 billion worth of investment, as stated by Morgan Stanley in its April report. That's nearly double of what is required to open a casino in Macau.