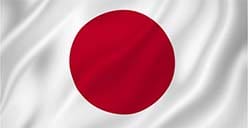 Japan is already putting out measures to curb gambling compulsion and other gambling-related issues as it prepares to officially open bidding for its integrated resort (IR) industry.
Though the country is yet to select venues and partners for the new industry, the process to formulate regulations has begun.
As such, it has put in place strict policies on how Japanese casinos and gambling firms can advertise within the nation's borders.
It is expected that a government ordinance, to be drafted in March, will contain the official rules.
Among the policies is that casino advertisements would only be allowed in certain parts of the country's airports and seaports.
ALSO READ: HARD ROCK UNVEILS PLANS FOR HOKKAIDO CASINO RESORT
Authorised advertisement areas include the customs and immigration portals at international terminals.
With this policy, gambling advertisement will not be allowed at bus stations, railways, or tourist information centers.
Japan legalised casino gambling with the IR Promotion Act in July 2018 and has worked tirelessly since then to put in place a framework to regulate the industry and set up prevention measures for gambling addiction.
Like many other countries that operate legal gambling, Japan wants to restrict gambling advertisements to some particular areas.
Italy has adopted a more stringent policy as it aims to end all gambling advertisements and sponsorships by the end of June.